AOGPE ASSOCIATE LEVEL COURSEWORK
The Orton-Gillingham Approach to Teaching
Reading, Spelling, and Handwriting
WINTER 2020
Our Winter 2020 class is complete. Please email Cynthia Davis to be put on our Winter 2021 class pre-registration list: cdavis@riversideschool.org.

50-hour Classroom Coursework, $975
takes place over five weekends—Fridays 5-8:30 p.m. and
Saturdays 9 a.m.-4 p.m.
January 10-11 

  January 31-February 1 

  February 14-15 


February 28-29 

  March 13-14
Optional 10-hour Applied Practice Coursework, $450
Note: Hours are flexible. An AOGPE Mentor Teacher will provide guidance and feedback as you apply what you are learning with your own student.
The registration link is below,
but please read all course information first.
After reading, if you have questions, you may contact Cynthia Davis via
e-mail at: cdavis@riversideschool.org
Our 50-hour Classroom Coursework, plus our 10-hour Applied Practice Coursework will prepare you for the 100-hour practicum that is also required for AOGPE Association Level Certification.

Click here for more information about Certification or see below for more.
Our 50-hour Classroom Coursework provides understanding of:
• – the brain basis of dyslexia and its characteristics
• – hallmarks of the O-G Approach, including its multisensory procedures
• – formal and informal assessment for diagnosis and instruction
• – phonology, including phonological awareness
• – the structure of language and how to teach it, including syllable patterns, syllabication principles, morphology, and grammar
• – decoding, fluency, and reading comprehension
• – handwriting
• – spelling
• – the components of an O-G lesson plan.
Coursework is delivered via lectures, daily reading, homework, discussions, demonstrations, videos, and hands-on practice of multisensory procedures and strategies. This is a graduate level course—an undergraduate degree (of any kind) is required.
Our 10-hour Applied Practice Coursework (for those with access to an appropriate student*)
• – guided practice reading and understanding your student's psycho-educational report.
• – guided practice analyzing your informal assessment data in a diagnostic and prescriptive manner.
• – feedback on three O-G lesson plans that you write.
• – observation of those three lessons with oral and written feedback provided afterwards.
• – preparation for an Associate Level Practicum
• –Working under the supervision of an AOGPE Fellow, experienced AOPGE mentor teachers will work 1:1 with you as you apply what you've learned in the classroom to working with an appropriate student*.
• –*Appropriate students will have a psycho-educational report available, and ideally they will have struggles with reading or a diagnosis of a learning disability or dyslexia.
• – Our registration process will help us to match you with mentors who are available to observe lessons locally OR can provide observation and mentoring via video and other technology, if you are not local.
• – Access to a wide variety of Riverside School O-G wordlists, games, and posters that may be used with your student.
Who should take this coursework?
This coursework is for teachers, parents, tutors, students, and administrators who are interested in learning about a highly structured, sequential, multisensory approach for teaching children with dyslexia and other language-based learning disabilities. While no teaching experience is necessary, all participants must have an undergraduate college degree.
Course Instructors:
• – Cynthia Davis, Fellow, AOGPE
• – Charice Myers, Certified, AOGPE
• – Robin Hegner, Fellow-in-Training, AOGPE
• – Leda Spencer, Fellow-in-Training, AOGPE
• – Ann-Marie Lundmark, Fellow-in-Training, AOGPE

Interested in Certification?
Riverside School hosts one of only 17 AOGPE Accredited
Training Programs in the country.
https://www.ortonacademy.org/accreditation/aogpe-accredited-programs/
• – This course does not certify you, but the Classroom and Applied Practice Coursework provide all 60 hours of coursework required for certification.
• – At the end of the course, individuals interested in pursuing Associate Level Certification with the Academy and who need the 100-hour practicum are welcome to interview for our limited Associate Practicum spots which lead to certification.
• – For more information about the Orton-Gillingham Approach and O-G Certification, please visit the website of the Academy of Orton-Gillingham Practitioners and Educators at www.ortonacademy.org.

What did former class members have to say about our course?
"I was blown away with the teachers. They were able to provide a great deal of content in an easy to understand format. They presented in a high energy fashion which made the time move quickly. In addition, they provided many opportunities to practice new skills."
"As an experienced Reading Specialist, Regular Ed., and Special Ed. teacher, I was pleasantly surprised at how much I still had to learn. The course exceeded my expectations and look forward to practicing these techniques with my students."
"I am so glad I chose to do the Applied Practice portion of the class, as I feel like everything we learned in the classroom portion made so much more sense when we actually put it into practice with a student. Our mentor teacher was so helpful and patient, and by working with her, she was able to answer all our questions and help us see how the approach varies when applied to individual students."

Dates and Times:
The course will take place over five weekends with class
on Fridays and Saturdays.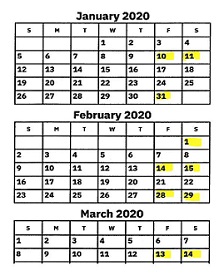 Fridays: 5-8:30 p.m. and Saturdays: 9 a.m.-4 p.m.
1. January 10-11
2. January 31-February 1
3. February 14-15
4. February 28-29
5. March 13-14
6. Snow makeup: March 6-7
What can I expect when I register?
• – Directly after you register, you will receive an e-mail with a copy of your registration. This e-mail will allow you to edit your registration, if desired.
• – When we have received your nonrefundable registration fee of $175, or $225 if adding the Applied Practice, we will review your application and notify you of your acceptance via e-mail.
How can I pay?
• – By credit card; please contact the Riverside School Business Office at (804) 320-3465.
• – By check: Please mail or drop off a check or cash to:
Riverside School
2110 McRae Road
North Chesterfield, Va. 23225
Questions? Please contact Cynthia Davis via e-mail: cdavis@riversideschool.org