Riverside School has moved to remote learning for all of its students for the remainder of the school year. We are currently accepting applications for 2020-21 and interested applicants may contact Debra Mitchell.
RIVERSIDE SCHOOL IS COMMITTED to supplying appropriate information during the coronavirus / COVID-19 crisis.
That said, despite the coronavirus pandemic, Riverside students, teachers, administrators, staff and families—all with a touchpoint to the school—are actively engaged, dedicated and devoted to learning, teaching, information sharing and enjoyable endeavors.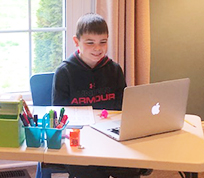 ▶ STUDENTS are continuing to learn via online lessons, and one-on-one Language Fundamentals classes are still happening.
▶ TEACHERS are unwavering in their commitment to educating students on core subject learning, as well as incorporating cooperative instructional strategies.
▶ FUN ACTIVITIES such as Morning Assembly continue daily, and we see dozens of familiar faces
log on to interact and share updates, sing songs and
tell corny jokes!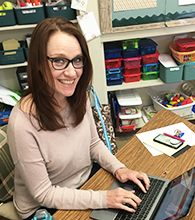 RIVERSIDE EXTENDS A SPECIAL THANK YOU to all who have contributed to the Annual Fund. Your support has enabled Riverside to upgrade the school's technological resources like laptops, iPads and document cameras, which are so important in the current remote learning setting.
Below, please find additional information and please don't hesitate to contact Riverside at: (804) 320-3465 with any questions or feedback.

Photo Galleries / Helpful Articles
BELOW IS A LOOK at some of the happenings from a pictorial and editorial perspective that have a touchpoint to Riverside during this challenging time.
• – The Fight in Her: Riverside Board Member Robin Blanchard is Determined to Help Battle and Kill the Coronavirus
• – Wednesday, April 22 (photo gallery)
• – Thursday, April 16 (photo)
• – 'Must Read Books for Parents of Dyslexic Children'
(Wednesday, April 15)
• – Tuesday, April 14 (photo gallery)
• – Thursday, April 9 (photo gallery)
• – Wednesday, April 8 (photo gallery)
• – Tuesday, April 7 (photo gallery)
• – Monday, April 6 (photo gallery)
• – Tuesday, March 31 (photo gallery)
• – Monday, March 30 ('Lunch Doodles' for children with author Mo Willems)
• – Saturday, March 28 ('Coronavirus: Practicing Wellness While You Stay at Home')
• – Thursday, March 26 (photo gallery)


Sound and Video Archives
RIVERSIDE SCHOOL IS KEEPING its constituents up to date via regular video postings to YouTube and through other social mediums.
Video Galleries (click on the date below or picture to view) >>
School Announces Riverside Families Emergency Relief Tuition Fund >>
Thank You to Riverside Teachers, Instructors and Administrators >>
An Interview With Riverside Classroom Teacher Mrs. Bushhouse >>

Wednesday, April 22 (Adult Dyslexia Speaker Dave Yates Shares His Inspiring Story >>
Tuesday, April 21 (Riverside School Spirit Thriving, School to Honor Traditions With Online / 'Virtual' Founder's Day) >>
Wednesday, April 8 (Riverside Planning Online / 'Virtual Events for the Spring >>
Thursday, March 26 (Riverside Technology Advances School Mission) >>

Wednesday, March 25 (A 'behind-the-scenes' look at Morning Assembly) >>
Friday, March 20 (Head of School Hal Waller) >>
Thursday, March 19 (Head of School Hal Waller) >>
Wednesday, March 18 (Head of School Hal Waller. PE teacher Cam Childress and Director of Development Leo Rohr
Wednesday, March 18 (Riverside Online / 'Virtual' Morning Assembly) >>

Tuesday, March 17 (Head of School Hal Waller) >>
Monday, March 16, 2020 (Head of School Hal Waller) >>


Important Links for Coronavirus / COVID-19 Awareness 
• – Coronavirus.gov
• – Northam Says He'll Likely Ease Some COVID-19 Restrictions in Virginia on May 15
• – Executive Stay-At-Home Order from Virginia Governor Ralph Northam
• –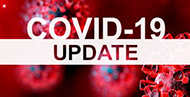 Five Ways to Follow the Coronavirus Outbreak for Any Metro Area in the U.S.
• – Comcast Xfinity Free Hotspot Map
• – Social Distancing 101
• – Coronavirus Disease 2019 Situation Summary
• – World Health Organization COVID-19 Information
• – Talking to Children About COVID-19
• – Virginia Department of Health
• – Traveler's Health
• – 'M*A*S*H' and the Coronavirus (PSA)