Riverside School eNews, April 23, 2020
Thursday, April 23rd, 2020
Above: A Riverside parent picks up a laptop from school to facilitate her student's learning. It is through the generous support of donors to Riverside that has enabled our school to upgrade its technological resources like laptops, iPads and document cameras, which are so important in our current remote learning setting.    

For Your Calendar
Please click here for a pdf of the April calendar of events at Riverside >>

Please click here for a pdf of the May calendar of events at Riverside >>
Friday, April 24 – All-Day Teacher Workday (no school for students)
Monday, April 27 – 'Virtual' Parent Coffee Via Zoom Technology
Friday, May 1 – Half-Day School Day; Online / 'Virtual' Field Day, 11 a.m.
Monday, May 4 — Brown Bag Pick-Up / Work Drop-Off for Families
Friday, May 8 — Half-Day School Day; Online / 'Virtual' Founder's Day, 11 a.m.
Monday, May 11 — Online / 'Virtual' Basketball and Soccer Awards Ceremony, 3 p.m.

Wednesday, May 13 — Online / 'Virtual' Special Extended Morning Assembly with Guest Speaker; No Math Class
Friday, May 15 — Half-Day School Day; Online / 'Virtual' Talent Show, 11 a.m.
Friday, May 22 — All-Day Teacher Workday (no school for students)
Monday, May 25 — Memorial Day Holiday (no school)
Friday, May 29 — Last Day of Classroom Instruction
Tuesday, June 2 — Last Day of LF Instruction
Wednesday, June 3 — Online / 'Virtual' Moving On Ceremony

Admissions for the 2020-21 School Year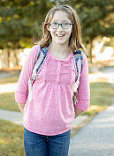 WANT TO CHANGE YOUR CHILD / LOVED ONE'S LIFE forever and for the better? Riverside School offers that opportunity, and now is the time to act.
Please note: Riverside has a -limited- number of openings for admissions for the 2020-21 school year.
Please contact Riverside Associate Head of School / Director of Admission, Transition and Testing Debra Mitchell: dmitchell@riversideschool.org to learn more about the admissions and enrollment process.

COMMUNICATING DURING THE CORONAVIRUS CRISIS
Photo Galleries / Helpful Articles
BELOW IS A LOOK at some of the happenings from a pictorial and editorial perspective that have a touchpoint to Riverside during this challenging time.
• –
April 22, 2020 (photo gallery)
• – 
The Fight in Her: Riverside Board Member Robin Blanchard is Determined to Help
Battle and Kill the Coronavirus

Sound and Video Archives
RIVERSIDE SCHOOL HAS BEEN keeping its constituents up to date via regular video postings to YouTube and through other social mediums.
Video Galleries (click on the date below or picture to view) >>
Wednesday, April 22, 2020 (Adult Dyslexia Speaker Dave Yates Shares His Inspiring Story >>


Tuesday, April 21, 2020 (Riverside School Spirit Thriving, School to Honor Traditions With Online / 'Virtual' Founder's Day) >>

Register for Riverside Summer Camp (July 20-31)
HELP YOUR CHILD ENJOY SCHOOL TO ITS FULLEST by providing and empowering them with the skills they need to succeed. Riverside's Orton-Gillingham Summer Camp, set for July 20-31 provides campers with 45 minutes of one-on-one, multisensory language instruction with a Riverside trained Orton-Gillingham teacher every day. In addition, the camp will include math, writing, and either science or music—all provided in a small group setting.
Please note: Camp fills quickly, so please reserve your child's spot today, Please click here to learn more and register >>

Sign Up for Riverside Summer Tutoring Today—
And Brighten Your Child's Future
SUMMER TUTORING AT RIVERSIDE OFFERS our students the opportunity to continue with one-on-one, multisensory Language Fundamentals and/or math in a friendly, supportive environment with a Riverside teacher.
Tutoring will be billed by the school's Business Office at a rate of $65 per 50-minute session on a monthly basis. Sign up today as tutoring slots fill quickly and will be offered on a first-come, first-served basis.
Please complete and send in the attached registration form found here. Please contact Suzie Eklund, Director of Language Fundamentals at Riverside, for additional information and/or a registration form at: seklund@riversideschool.org.
Please note: From June 29-July 10, campus will be closed for annual maintenance and cleaning, and there will be no tutoring during these two weeks.

Checking In from the Library
PLEASE RETURN ANY RIVERSIDE LIBRARY BOOKS on the next drop-off / pick-up date, May 4. E-mail notices are going home to parents. Thank you for helping us get all of our books back safe and sound for next year!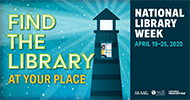 NATIONAL LIBRARY WEEK (APRIL 19-25, 2020) IS A TIME TO CELEBRATE the contributions of our nation's libraries and to promote library use and support. Best ofall, we can enjoy our school library and public libraries from the comfort of our homes. I have compiled a list of online resources including, online databases, audio
ebooks, ebooks, author sites and more.
Click here to open online resource document.
STUDENTS IN NORTH AND TICER EXPERIENCED CODE.ORG in December when we celebrated Hour of Code. Code.org has created a special live interactive weekly class called, Take a Code Break.
• – A weekly interactive classroom featuring Hadi Partovi and special guests takes place every Wednesday at 1 p.m. Eastern Daylight Time (10 a.m. Pacific Standard Time).
• – A new activity or challenge every week.
• – Options for beginners, experienced students and outreach for students without computers.
• – Recorded sessions for students with time conflicts.
— Tracey Cain
Library Media Specialist

Music Notes
OVER THE NEXT FEW WEEKS, we will be working on the song, 'Lean on Me.' I would really love to record it, so we can all sing 'together.' I believe the children will enjoy being part of an enjoyable endeavor like this one. Furthermore, I am confident we can coordinate, have fun and be proud of the end product as our way of honoring this timeless classic.
Please don't record anything yet. I will send a recording of myself singing and playing 'Lean on Me.' Once I send the recording to you, please have your child listen with in-ear headphones or earbuds (so I can't hear my recording) and sing along. If you
would record them from your phone or computer while they are
vocalizing, I will be able to include them in the video—technological
magic!
Further details will be forthcoming. Please don't record your child singing as of yet—just encourage them to come to music class and practice the song at home. This will be an exciting project and is completely optional.
— Cori Bider
Music Teacher

Development Update
IN CASE YOU HAVEN'T WATCHED Mr. Waller's video update about Founder's Day, I encourage you to do so here.
Though I wish we could be gathering in person for Founder's Dayon May 8, I am still excited about the 'virtual' gatherings
we have planned for the day. Please visit the Founder's Day page of our website for more information and updates as we approach May 8.
I hope you are all staying safe and doing well.
— Leo Rohr
Director of Development

from the desk of…
the Head of School



I WOULD LIKE TO USE MY SPACE THIS WEEK to encourage anyone who wasn't part of our Morning Assembly yesterday to watch on YouTube the presentation by adult dyslexic Dave Yates by clicking here.
Mr. Yates has had (and is on) an amazing journey that includes a late dyslexia identification, Orton-Gillingham instruction, business entrepreneurship, and now being a professional writer. Thank you to the Vukmer family for connecting Dave to Riverside!
On a related note, I have been asked a few times about Morning Assembly and whether or not it is required for all students. While we do not take roll at Morning Assembly, I would like for all Riverside students to participate. It is important to me that we have a daily touchstone for all of our students, and it is a tradition that dates back to our earliest days and our founder, Pat DeOrio.
All that being said, please note that although I start the Zoom meeting at 7:30 a.m., the half-hour before the actual start of the meeting is definitely optional. It is our re-creation of the sidewalk morning drop-off, and although I find it lots of fun, it is definitely for those with a high tolerance for banter, visiting, and even a bit of playful chaos.
Important Links for Coronavirus / COVID-19 Awareness
• – Executive Stay-At-Home Order from Virginia Governor

Ralph Northam
• – Comcast Xfinity Free Hotspot Map
• – Social Distancing 101
• – Coronavirus Disease 2019 Situation Summary
• – World Health Organization COVID-19 Information
• – Talking to Children About COVID-19
• – Virginia Department of Health
• – Traveler's Health
• – 'M*A*S*H' and the Coronavirus (PSA)


Last Friday's Corny Joke