Riverside School eNews, April 9, 2020
Thursday, April 9th, 2020
For Your Calendar
Friday, April 10 – School Holiday
Monday, April 13 – School Holiday
Wednesday, April 22 – Special Extended Morning Assembly; no math class
Friday, April 24 – All-Day Teacher Workday
Please click here for a pdf of the April calendar of events at Riverside >>
Friday, May 1 – Half-Day School Day; Online / 'Virtual' Field Day, 11 a.m.
Monday, May 4 — Brown Bag Pick-Up / Work Drop-Off for Families
Friday, May 8 — Half-Day School Day; Online / 'Virtual' Founder's Day, 11 a.m.
Monday, May 11 — Online / 'Virtual' Basketball and Soccer Awards Assembly, 3 p.m.
Wednesday, May 13 — Online / 'Virtual' Special Extended Morning Assembly; no math class
Friday, May 15 — Half-Day School Day; Online / 'Virtual' Talent Show, 11 a.m.
Friday, May 22 — All-Day Teacher Workday
Monday, May 25 — Memorial Day Holiday
Friday, May 29 — Last Day of Classroom Instruction
Tuesday, June 2 — Last Day of LF Instruction
Wednesday, June 3 — Online / 'Virtual' Moving On Ceremony
ADMISSIONS FOR THE 2020-21 SCHOOL YEAR
We are currently accepting applications for 2020-21 and interested applicants may contact Riverside Associate Head of School Debra Mitchell at: dmitchell@riversideschool.org.


COMMUNICATING DURING THE CORONAVIRUS CRISIS
Photo Galleries
HERE IS A LOOK at some of the happenings from a pictorial perspective that have a Riverside touchpoint during this challenging time:
• – Thursday, April 9 (photo gallery)
• – Wednesday, April 8 (photo gallery)
• – Tuesday, April 7 (photo gallery)
• – Monday, April 6 (photo gallery)



Sound and Video Archives
RIVERSIDE SCHOOL HAS BEEN keeping its constituents up to date via regular video postings to YouTube and through other social mediums.
Video Galleries (click on the date below or picture to view) >>

April 8, 2020 (Riverside Planning Online / 'Virtual Events for the Spring)

Register for Riverside Summer Camps (July 20-31)
HELP YOUR CHILD ENJOY SCHOOL TO ITS FULLEST by providing and empowering them with the skills they need to succeed. Riverside's Orton-Gillingham Summer Camp, set for July 20-31, provides campers with 45 minutes of one-on-one, multisensory language instruction with a Riverside trained Orton-Gillingham teacher every day. In addition, the camp will include math, writing, and either science or music—all provided in a small group setting.
Please note: Camp fills quickly, so please reserve your child's spot today, Please click here to learn more and register >>

Sign Up for Riverside Summer Tutoring Today—
And Brighten Your Child's Future
SUMMER TUTORING AT RIVERSIDE OFFERS our students the opportunity to continue with one-on-one, multisensory Language Fundamentals and / or math in a friendly, supportive environment with a Riverside teacher.
Tutoring will be billed by the school's Business Office at a rate of $65 per 50-minute session on a monthly basis. Sign up today as tutoring slots fill quickly and will be offered on a first-come, first-served basis.
Please complete and send in the attached registration form found here by Thursday, April 9. Please contact Suzie Eklund, Director of Language Fundamentals at Riverside, for additional information and/or a registration form at: seklund@riversideschool.org.
Please note: From June 29-July 10, campus will be closed for annual maintenance and cleaning, and there will be no tutoring during these two weeks.

Music Notes

WE ARE LEARNING THE NAMES OF THE ORCHESTRAL FAMILIES and are focusing on a family of the orchestra every couple of weeks. This week and next we will be studying the Woodwind family. If anyone has a woodwind instrument that they would like to 'bring to class,' please do so.
Also, we are working on the song 'Lean on Me' by Bill Withers. Please encourage your children to listen to the song when they can by clicking here or the picture to the right. Some classes are also learning about triplet and sixteenth note rhythms this week as well.
— Cori Bider
Music Teacher 


Checking In from the Library
VIRGINIA READERS CHOICE

Ms. Myers and Ms. Mayer's classes participated in the statewide reading program, Virginia Readers' Choice. We read all 10 books in class. The students voted and the Riverside School winning book is 'Little Penguin and the Lollipop' by Tadgh Bentley, Balzer & Bray. I have sent the voting results to the state, and we are eager to find out
which title will be the state winner!
MORE eBOOKS AVAILABLE
Mackin, an educational book supplier, and publishers have teamed up to make ebooks available for free until September 2020. Thousands of titles are available, enveloping both fiction and nonfiction reads.
Login information is below:
Go to: https://www.mackinvia.com/
Enter school name, and click on: Riverside School
User name for elementary: RiversideSchool
Password for elementary: Panther
User name for Ticer: RiversideTicer
Password for Ticer: Ticer2read
Ticer students may also log into the elementary user account for more choices.
— Tracey Cain
Library Media Specialist

Development Update

NEXT WEEK, RIVERSIDE VOLUNTEERS WILL BE CALLING DONORS to say thanks for past support and give updates about the school. We won't be asking for new gifts and are just looking to show appreciation and stay in touch with the greater Riverside community. If you would be willing to participate in this 'Thankathon' by making a few calls and maybe writing a few notes next week, please email Director of Development Leo Rohr at: lrohr@riversideschool.org.
Let me get the thanking started by saying thanks for everything you are doing to keep Riverside going during these unprecedented times.
— Leo Rohr
Director of Development

from the desk of…
the Head of School



AS PROMISED, THE SCHOOL CALENDAR through the end of the year has been updated and is included at the beginning of this email. Field Day, Founder's Day, the Sports Awards Assembly, the Talent Show, and the Moving-On Ceremony have all been scheduled. They will all be virtual and necessarily will look different from what has happened in the past, but they will still be events that our whole community will be able to look forward to.
One major change will be that we will not have end-of-year Parent-Teacher Conferences this year. Current circumstances would make scheduling these extremely difficult, and I know that the remote learning model has, in most cases, increased parent-teacher communication already. Report cards with detailed comments will be issued electronically early in the first week of June. Instead of scheduled conferences, teachers will be available to answer questions through the end of the first week of June.
Finally, we will have our first remote Parent Coffee from 11 a.m.-12 p.m. on this coming Tuesday, April 14. The link is below, and I will also send a link to all parents that morning:
https://www.zoom.us/j/651761099?pwd=eFJSY0pTNURTKzlQT3h5MkxJWXVmdz09
Thank you, and I hope you all have a restful weekend.
Important Links for Coronavirus /
COVID-19 Awareness
• – Executive Stay-At-Home Order from Virginia Governor Ralph Northam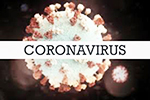 • – Comcast Xfinity Free Hotspot Map
• – Social Distancing 101
• – Coronavirus Disease 2019 Situation Summary
• – World Health Organization COVID-19 Information
• – Talking to Children About COVID-19
• – Virginia Department of Health
• – Traveler's Health


Last Friday's Corny Joke
What do you call banana peels on the floor?
Slippers!