Riverside School eNews, Feb. 14, 2019
Thursday, February 14th, 2019
For Your Calendar
Friday, Feb. 15 – 12 p.m. dismissal for students (Teachers' Workday)
Monday, Feb. 18 – No school for students (Teachers' Workday)
Tuesday, Feb. 19 – Visit by Author Gary Karton, 8:10 a.m.
Tuesday, Feb. 19 – Mi Hacienda Lunch
Wednesday, Feb. 20 – Morning Assembly Guest Speaker,
John H. Wick IV, 8 a.m.
Wednesday, Feb. 20 – 'Jump Into Japan' Art Club, 3:05-4:30 p.m.
Wednesday, Feb. 20 – Riverside Subscriber Session, 'What is an
O-G Lesson? Part 2: Handwriting and Spelling,' 6:30-8:30 p.m.
Thursday, Feb. 21 – Bake Sale—Mrs. Bushhouse
Friday, Feb. 22 – Twin Day
Friday, Feb. 22 – Pizza Hut Lunch
Friday, Feb. 22 – 2:15 Dismissal for Students
Friday, Feb. 22 – Basketball Club (grades 4-8), 2:15-3:15 p.m.

News and Notes
Riverside to Welcome Award-Winning Author Gary Karton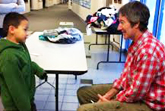 On Tuesday, Feb. 19, author Gary on will speak to Riverside students about his spirit animal adventure series and his personal experience with dyslexia.
Gary has relied upon his extensive imagination to author interesting and engaging books called  'The Last Akaway' and 'The Rock of Sarraka.' His books are appropriate for a wide age range of children.
As a part of his visit, Gary is offering a 20 percent discount on his books for Riverside students and their families—including signed copies if you order by Feb. 15.
Please click here to learn more and place an order / signed copy.
For the Future of Riverside—Sign Up for Riverside's
Annual Fun-Filled Phonathon

From Monday-Wednesday, March 4-6 we will be calling past donors and trying to get them to renew their support. Each night will feature dinner and training at 6 p.m. followed by calling from 7-9 p.m. No experience is necessary in order to volunteer!
Volunteering at the phonathon is a great way to interact with fellow parents, alumni parents, and maybe even a member or two of our Board of Trustees.
Sign up for a shift today and help make Riverside an even better school for our amazing students!
Online sign-up is available by clicking here or you can call Riverside at (804) 320-3465.
Attention Riverside Parents / Families: Early Registration is
Now Open for Riverside Summer Camp

Help prepare your child to start or return to school this fall with the skills they need to succeed. Riverside Summer Camp provides campers with one-on-one, multisensory language tutoring with a trained Orton-Gillingham teacher.
Please note: Camp registration is now open to Riverside parents / families only (prior to sign-ups opening to the public on Feb. 21),
so reserve your child's spot today as camp fills quickly.
Please click here to learn more and register.
• – For rising kindergarten-sixth grade
• – Monday-Friday, July 15-26, 2019
• – 8:30 a.m.-2:15 p.m.
• – Cost is $1,050 (non-refundable deposit of $200 is due with registration and applied toward tuition). Tuition balance is due by June 1, 2019.
Virginia Outside / Riverside School Mountain
Bike Program is Tomorrow, Feb. 15

Virginia Outside will have an afternoon of riding in the city hitting some of the best trails in the area. Bikes and helmets will be provided. Participants must be comfortable biking on pavement to attend.
Please click here for a registration form.
Save the Date: Riverside's 'Boys Night In' is March 1

Riverside will have its first Boys' Night In on Friday, March 1 from 6-7:45 p.m. Join other Riverside boys for a night of games, paper airplanes,
pizza and dessert. Cost is $5 per child.
Please click here to learn more and register.
Lost and Found

We have been getting quite a few winter coats and accessories turned in to the Lost-and-Found lately. Your child may check  up in the front office if they are missing something. Please remember to label your child's winter weather accessories with their name.

Field Trip Fun and News from the Library
Riverside's Richmond Symphony Visit for Students in the Main Building


Please read the attached Symphony visit letter, with its details about the symphony program and students' concert attire, for all in Mrs. Mayer's, Miss Myers', Mrs. Waldenmaier's and Mrs. Shoop's classes. Complete the likewise attached permission form and return to school by Thursday, Feb. 21.
Questions may be directed to Mrs. Bachmann via e-mail: cbachmann@riversideschool.org.
Riverside's Annual Used Book Collection for the
Reach Out and Read Organization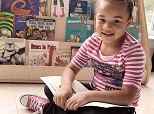 Looking to reduce the number of "already read" children's books in your household? As in previous years, the Riverside School library will sponsor a used book collection just before spring break for the Reach Out and Read organization.
Gently used paperback, hardback or board books, for ages Preschool through age 10, will be welcome. The books are distributed through pediatricians' offices in our Richmond area to families with limited funds for home libraries.
Collection dates and further details will be forthcoming.

Musical Marvels
FROM RIVERSIDE'S ORO MUSIC WORKSHOP THIS WEEK, Mr. Steve Van Dam invites our students to continue exploring the 'Ancient Sounds' content at home with these download instructions:
Note: Before you begin, the ORO Visual Music app needs to be installed on the iPhone/iPad.
Click here if you need to download the app: ORO Visual Music in the App Store.
Step 1: Using the iPad/iPhone, open Safari and click, (or type in), this link: bit.ly/OROafrica2. (If you have Google Chrome / Google Drive installed on your computer as your default browser, you may have to click the 'download'arrow in the top right of your browser.)
Step 2: This opens a 'Whoops…' message. Click 'Download.'
Step 3: It takes a few seconds for the download, then a prompt pops up and you click on 'Open in ORO Visual Music' This will load the ORO Set, and the ORO app should open. (Sometimes you need to quit ORO and reopen.)

Parents' Association Volunteer Opportunities
Lunches in March

Please click here if you are able to help distribute lunches. New sign-up dates have been added for March. Your help is needed and greatly appreciated. March Lunch Order Forms are due by Wednesday,
Feb. 20.
Calling All Parents…

The Parents' Association is looking for new leadership for the 2019-20 school year. Please let us know if you are interested or have any questions about the opportunity.
Show Off Your Riverside School Spirit
Riverside School Car Magnets are available for purchase for $5. Please
see Anne Kunkle in the front office if interested.

Development Update 

I WOULD LIKE TO REMIND PARENTS that you are all welcome to attend any of the three upcoming mornings we have set aside for parent socials. We invite you to join us for morning assembly and then to stick around for coffee and breakfast treats in the Commons.
You can join us tomorrow, Feb. 15, next Thursday, Feb. 21, or next Friday, Feb. 22. RSVPs are helpful, but not required.
I hope to see you soon.
— Leo Rohr
Director of Development

from the desk of…
the Head of School

LAST THURSDAY WAS PARENT CONFERENCE DAY here at Riverside, and while it is always a very long day for our teachers, it is an important day for the school, our families, and our students.
Thank you to all families who took our on-line survey after your conferences. Our conferences are very well-attended, and the feedback was extremely positive. Going forward, we plan on continuing to conduct surveys to make sure that we are providing the best support we can for your students.
Tomorrow afternoon and Monday will be professional development days for our teachers, and I have to say that I am extremely proud of Riverside's commitment to supporting our teachers as they continually hone their craft.
Thank you, Riverside teachers!

This Week's Quote
"Do what you can, with what you have, where you are."
— Theodore Roosevelt, 26th President of the United States

In Their Own Words 
"I like that I can read now. It's fun to come to school and see my friends."
— Caleb, student at Riverside School 

Last Friday's Corny Joke 
I finally figured out why no one finds these cheesy jokes and puns funny.
They must be LAUGH-TOSE intolerant!