Riverside School eNews, Feb. 18, 2021
Friday, February 19th, 2021
Above: Congratulations to the Riverside School's Robotics Club, who gave selflessly of their time and talents after school for more than three months. Programming working robots was only part of the benefit to participants. Click here to read more.

—Important Note About Re-Enrollment—
Please note: Re-enrollment and tuition deposit
for the 2020-21 school year is now due. The
deadline is Friday, Feb. 26.
This Coming Week's Events…
Now Through-Sunday, Feb. 21 – Riverside School Online Book Fair
Friday, Feb. 19 – Deadline for Groovin' Gourmet dinner orders
Wednesday, Feb. 24 – Free online tax webinar presented by Riverside School board member Juliette Sykes, 6:30 p.m.
Upcoming Events…
Friday, Feb. 26 – Deadline for Re-Enrollment and Tuition Deposits
Friday, Feb. 26 – Basketball Clinic (North Building students), 2:15-3:30 p.m.

Wednesday, March 3 – Parent Coffee ('virtual'), 12 p.m.
Thursday, March 4 – Progress Report Issued

Get Help With Dinner, Indulge Your Appetites and
Support Riverside—Deadline is Feb. 19
—Just announced! Special entertainment and door prizes at pickup—
We appreciate that during Covid, cooking and planning can be even more of a pain. On Feb. 23, give yourself a break and try Groovin' Gourmet heat-and-eat family meals. Please note: Orders must be placed here by tomorrow, Feb. 19.
New! Special entertainment and door prizes at pickup, making for a scrumptious and fun occasion!
The options are hearty, nutritious, include à la carte selections—and pick-up is easy as we have coordinated it with afternoon carline. One of the best parts: 15 percent of proceeds go to Riverside School.
Check out the menu here and order today. 

Register for Riverside's Orton-Gillingham Summer Camp—
Spots Fill Quickly
—Give your child a head start on the school year—


HELP PREPARE YOUR CHILD'S RETURN to school for the 2021-22 academic year with the skills they need to succeed.
The Orton-Gillingham Summer Camp at Riverside will provide campers with 45 minutes of one-on-one, multisensory language tutoring with a Riverside trained Orton-Gillingham teacher every day. In addition, the camp will include language arts or writing, math, and either science or music—all provided in a small group setting with personal attention paid
to each camper, the hallmark of Riverside's approach to learning.
Please note: Registration is for students in rising grade 1 through rising grade 6.
Dates: July 19-30, 2021
Time: 8:30 a.m.-12 p.m.
Cost: $850 (Nonrefundable deposit of $200 is due with registration and applied toward tuition)
Ages: Rising grade 1 through Rising Grade 6
Tuition balance is due by June 1.
Click here to learn more and register.

News and Notes
February Calendar
Please click here for a schedule of events for the remainder of the month of
February at Riverside.
Shop Riverside's New Online / 'Virtual' Book Fair—Orders Close on Feb. 21

Three more days! The book fair ends in three days, Feb. 21. Books in the home foster a love of reading. Support the library program and order your books by Sunday.

Check it out here.
Limited Spots Available for Basketball Clinic Sign-Ups
(North Building Students)

Riverside is pleased to offer a basketball clinic for North Building students. There are a few spots remaining to sign up for the clinics,
which will Feb. 19, Feb. 26 and March 5 from 2:15-3:30 p.m. The cost is $35. 
These clinics keep your child active, kids learn the value of teamwork and enjoy
learning new skills. See the flyer here for more details and the release form. 
Riverside Families—Save the Date for an Important Webinar About Tax Changes and How It Might Affect You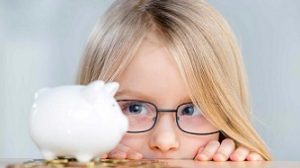 Riversiders, please be sure to circle your calendars for Feb. 24 (6:30 p.m.) as Riverside board member Juliette Sykes— also the parent of a former Riverside student—will host a webinar highlighting recent changes for tax year 2020, and provide a review of the IRS code allowing medical deduction of Riverside School tuition. In addition, there will be a discussion of how to use the 529 plan to fund private school tuition—this is a session you can't
afford to miss!

Sign Up Now Available for Riverside
Summer 2021 Tutoring Requests
SUMMER TUTORING AT RIVERSIDE OFFERS OUR STUDENTS the opportunity to continue with one-on-one, multisensory Language Fundamentals and / or math in a friendly, supportive environment with a Riverside teacher. This summer will offer both in-person and remote learning options.
Each session will be billed by the school's Business Office
at a rate of $65 per 50-minute session on a monthly basis. Tutoring slots fill up quickly and will be offered on a
first-come, first-served basis.
Please complete the electronic Summer Tutoring sign-up form here by Thursday, March 19.
If you have any questions about this program and if it is right
for your child, contact Suzie Eklund,Director of Language Fundamentals
at Riverside, seklund@riversideschool.org.
Please note: The Riverside campus will be closed June 21-July 2 for annual maintenance and deep cleaning, and there will be no in-person tutoring during these two weeks.

Parents' Association News
Parents' Association Meetings / Parent Coffees—
Mark Your Calendars to Attend!

Please save the dates for the biweekly parent coffees where you can check in and chat with Riverside administrators—the next one is next Tuesday, March 3 at 12 p.m. We would love for you to be a part of the dialogue and any topic is fair game. Please use this Zoom link to
attend.
Also, don't forget to circle your calendars for remaining Parents' Association meetings, which are set for March 10, April 14 and May 12—please make
plans to join us.

Development Update

WE'RE BUSY IN THE DEVELOPMENT OFFICE assembling door prize gift bags for the Meal Night pickup on Tuesday. Get your order in for your chance to win a gift bag, and look for the Development Update to return next week!
— Leo Rohr
Director of Development 

from the desk of…
the Head of School




The Head of School message will return next week. 

In Their Own Words
"The teachers are very welcoming at Riverside and they make me a better person. Everything is just better at Riverside."
— Ava. student at Riverside School

Last Friday's Corny Joke
Where do dogs drive their cars?
On the flea-way!.