Riverside School eNews, Feb. 28, 2019
Thursday, February 28th, 2019
For Your Calendar
Please note: Re-enrollment and tuition deposit for the 2019-20 school year is due by tomorrow, March 1, 2019.
Friday, March 1 – Lower School Symphony Field Trip (Mrs. Mayer's, Miss Myers', Mrs. Waldenmaier's and Mrs. Shoop's classes), 9-11 a.m.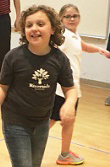 Friday, March 1 – Chick-fil-A Lunch
Friday, March 1 – 2:15 Dismissal for Students
Friday, March 1 – Basketball Club (grades 4-8), 2:15-3:15 p.m.
Friday, March 1 – 'Boys' Night In' Event, 6-7:45 p.m.
Monday, March 4 – Pizza Hut Pasta Lunch
Monday, March 4 – Chess Club, 3:15-4:15 p.m.
Monday-Wednesday, March 4-6 – Riverside School Phonathon, 6-9 p.m.
Wednesday, March 6 – Student Council Meeting, 7:40 a.m.
Wednesday, March 6 – Riverside Playhouse, 8 a.m.
Wednesday, March 6 – 'Jump Into Japan' Art Club, 3:05-4:30 p.m.
Friday, March 8 – Pizza Hut Pasta Lunch
Friday, March 8 – 2:15 Dismissal for Students
Friday, March 8 – Basketball Club (grades 4-8), 2:15-3:15 p.m. 

News and Notes
March Calendar
The March calendar of events is now available.
For the Future of Riverside—Sign Up for Next Week's
Annual Fun-Filled Phonathon


We could really use some extra Phonathon volunteers next Monday, Tuesday, and Wednesday, so this is your last chance to sign up and help Riverside raise some much-needed funds.
It's fun first of all, plus we provide you with dinner and training. Get more information and sign up here.
Another way to help (and to make sure you don't get a call) is to make your Annual Fund donation.
Thanks so much for your help and support!
Riverside's Richmond Symphony Visit for Students in the Main Building

Students in Mrs. Mayer's, Miss Myers', Mrs. Waldenmaier's and Mrs. Shoop's classes have been preparing for three weeks for tomorrow's Richmond Symphony Field Trip and its 'The Story of Babar' program. Please click here for additional information.
Note: Students are reminded to come dressed in concert attire—no jeans, athletic pants or shorts; collared shirts for the boys; and "dressy" attire for the girls.
The bus will depart promptly at 9 a.m. with an anticipated return of about 11 a.m. Questions may be directed to Mrs. Bachmann via e-mail: cbachmann@riversideschool.org.
Riverside's 'Boys' Night In' is Tomorrow, March 1

Riverside will have its first 'Boys' Night In' on Friday, March 1 from
6-7:45 p.m. Join other Riverside boys for a night of games, paper airplanes, pizza and dessert. Cost is $5 per child.
Please click here to learn more and register.
Open Registration is Now Available for Riverside Summer Camp

Help your child enjoy school to its fullest by providing and empowering them with the skills they need to succeed. Riverside Summer Camp provides campers with one-on-one, multisensory language tutoring in a friendly, supportive environment with a highly-trained Orton-Gillingham teacher.
Of course, it wouldn't be summer camp if there weren't a lot of fun and activities along the way! Our time together with your child not only helps them stay active and build social skills, but unlocks their full potential by facilitating their joy of learning, while boosting their confidence level. Camp registration is open to the public.
Please note: Camp fills quickly, so please reserve your child's spot today.
Please click here to learn more and register. Pertinent camp details are below:
• – For rising kindergarten-sixth grade
• – Monday-Friday, July 15-26, 2019
• – 8:30 a.m.-2:15 p.m.
• – Cost is $1,050 (non-refundable deposit of $200 is due with registration and applied toward tuition). Tuition balance is due by June 1.
We're Hiring


Riverside invites qualified applicants for the positions of Library Media Specialist and Music Teacher.
Click here to learn more and apply.

Musical Marvels
RIVERSIDE SCHOOL STUDENTS HAVE COMPLETED four weeks of ORO Visual Music app instruction from its creator, Mr. Steve Van Dam. Students will continue to practice musical sounds and improvisation with the ORO app during March music classes.
Additionally, Mr. Van Dam invites our students to explore at home with the app. In order to play with the "Roots of Music" content set that we used in class, please follow these download instructions:
Note: Before you begin, the ORO Visual Music app needs to be
installed on the iPhone/iPad.
Click here if you need to download the app: ORO Visual Music in the App Store.
Step 1: Using the iPad / iPhone, open Safari and click, (or type in), this link: bit.ly/OROafrica3. (If you have Google Chrome / Google Drive installed on your computer as your default browser, you may have to click the 'download' arrow in the top right of your browser before 'Step 2.')
Step 2: This opens a 'Whoops…' message. Click 'Download.'
Step 3: It takes a few seconds for the download, then a prompt pops up and you click on 'Open in ORO Visual Music' This will load the ORO Set, and the ORO app should open. (Sometimes you need to quit ORO and reopen.)

Parents' Association Volunteer Opportunities
Lunches in March

Please click here if you are able to help distribute lunches. New sign-up
dates have been added for March.
Your help is needed and greatly appreciated.
Calling All Parents…

The Parents' Association is looking for new leadership for the
2019-20 school year. Please let us know if you are interested or have
any questions about this opportunity.
Show Off Your Riverside School Spirit

Riverside School car magnets are available for purchase for $5. Please see Anne Kunkle in the front office if interested.

Development Update 
We'd love to have your support during the Phonathon. Sign up here or make a donation here.
— Leo Rohr
Director of Development

from the desk of…
the Head of School

The 'Head of School' message will return next week

This Week's Quote

"It is the true nature of mankind to learn from mistakes, not from example."
— Fred Hoyle, Astronomer

In Their Own Words 
"I love it here. You learn new things and go up to new levels."
— Max, student at Riverside School


Last Friday's Corny Joke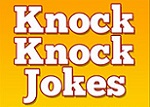 Knock-knock. Who's there?
Scott. Scott who?
There's 'Scott' to be a better knock-knock joke than this one!