Riverside School eNews, Feb. 4, 2021
Thursday, February 4th, 2021
This Coming Week's Events…
Thursday, Feb. 4 – Report Cards Issued
Thursday, Feb. 4 – Robotics Club Final Competition (North Gymnasium), 3:30-4:30 p.m.
Friday, Feb. 5 – Parent Coffee, 12 p.m.
Friday, Feb. 5 – Basketball Clinic (Ticer Hall students), 2:15 p.m.-3:30 p.m.
Monday, Feb. 8-Sunday, Feb. 21 – Riverside School Online Book Fair
Wednesday, Feb. 10 – Parents' Association Meeting (virtual), 12 p.m.
Thursday, Feb. 11 – Parent Conferences (no school for students)
Friday, Feb. 12 – Basketball Clinic (North Building students), 2:15-3:30 p.m.
Friday, Feb. 12 – 'Fun Friday:' Dress like a book or movie character ($1 donation to the Children's Hospital required)

Upcoming Events…
Tuesday, Feb. 16 – Parent Conference (virtual), 8:30 a.m.
Wednesday, Feb. 17 – Orton-Gillingham Academy Subscriber: 'What's in an Orton-Gillingham Lesson, Part II: Spelling and Handwriting' 6:30-8:30 p.m. (virtual)
Friday, Feb. 19 – Basketball Clinic (North Building students), 2:15-3:30 p.m.

Mark Your Calendars—Riverside's Online Book Fair
Starts This Coming Monday, Feb. 8
THE RIVERSIDE SCHOOL ONLINE SCHOLASTIC BOOK FAIR gets underway on Monday,
Feb. 8!
The book fair will take place by virtual/online means this year as a step toward keeping all involved safe during Covid.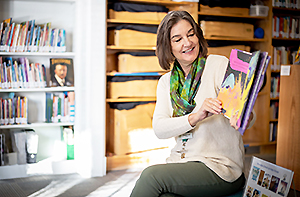 The link to shop will become active and book fair shoppers will be able to order from the catalog or the virtual bookstore using the portal on the book fair website by clicking here starting on Monday:
https://www.scholastic.com/bf/riversideschool.
The 'virtual' Book Fair runs through Feb. 21. Some of the features include:
• Ordering from home and all orders ship direct to homes
• Free shipping on book orders of $25 or more*
• More than 6,000 book choices online
• The opportunity to bring new books into your home
• Support of the Riverside School library
In the meantime click here to view the online brochure.
All purchases benefit our school and connect kids with new books, favorite characters, complete series, and more.
*Indicates free standard shipping is available on book-only orders of $25 or more, after all discounts are applied. Free standard shipping (books) must be selected during checkout. Orders containing products other than books are not eligible for this shipping promotion.
Questions? Please contact Tracey Cain, Riverside's library media specialist at: tcain@riversideschool.org.

News and Notes

February Calendar

Please click here for a schedule of events for February 2021 at Riverside.
New Basketball Clinic Sign-Up Available for North Building Students

Riverside is pleased to offer a basketball clinic for North Building students starting
next Friday, Feb 12. The clinic, open to the first 10 registrants will run for three consecutive Fridays (Feb. 12,Feb. 19 and Feb. 26) from 2:15-3:30 p.m., and the cost is $35. See the flyer here for more details and the release form. 
Riverside Student Providing Brighter Days to


Downtrodden With Uplifting Undertaking
Riverside student Connor Lawson, and friends, are providing joy and a much-needed pick-me-up to those facing struggles during these challenging times. Please click here to read more about this inspiring project.
Riverside Families—Save the Date for a Webinar About
Important Tax Changes and How it Might Affect You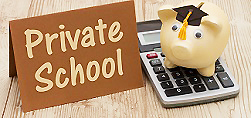 Riversiders, please be sure to circle your calendars for Feb. 24 (6:30 p.m.) as Riverside board member Juliette Sykes, also the parent of a former Riverside student, will host a webinar highlighting recent changes for tax year 2020, and provide a review of the IRS code allowing medical deduction of Riverside School tuition. In addition, there will be a discussion of how to
use the 529 plan to fund private school tuition—this is a session
you can't afford to miss!


Come Join Our Team!
Want to be part of a flourishing independent day school, complete with supportive and engaging students, faculty, staff and administrators? Riverside is hiring for a full-time Classroom Teacher (2021-22 school year). Please click here to learn more and apply.



Parents' Association News
Parents' Association Meetings / Parent Coffees—
Mark Your Calendars to Attend!

Please save the dates for the biweekly parent coffees where you can check
in and chat with Riverside administrators—the next one is this Friday, Feb. 5, and there is another one next Thursday, Feb. 11. Please use this Zoom link to attend.
Also, don't forget Parents' Association meetings are set for next Wednesday, Feb. 10, as well as March 10, April 14 and May 12—please make plans to join us.
Get Help With Dinner and Support Riverside!

We appreciate that during Covid, cooking and meal planning can be even
more of a pain. On Feb. 23, give yourself a break and try Groovin' Gourmet 
heat-and-eat family meals. The options are hearty, nutritious, include à la carte selections—and pick-up is easy as we as we have coordinated it with afternoon carline. One of the best parts: 15 percent of proceeds go to Riverside School.
Check out the menu and order today.

Special Parent Opportunity
PLEASE JOIN US FOR SUBSCRIBER SESSION: 'SPELLING AND HANDWRITING IN THE ORTON-GILLINGHAM LESSON on Wednesday, Feb. 17 at 6:30 p.m.
We'll focus on the activities found in an Orton-Gillingham lesson that help our students learn how to spell and to learn cursivee.
Get ready to join us, print out a few pages, and practice along with the group as we experience procedures and strategies together.
Reminder: Riverside parents and grandparents attend for free, so please come join us!
Please click here to learn more and register today.
Please note: Sessions will be conducted remotely using the 'Zoom' platform. Login information will be sent in advance of each session.

Attention Riverside Students—Early Registration
for Orton-Gillingham Summer Camp Now Open
HELP PREPARE YOUR CHILD'S RETURN to school for the 2021-22 academic year with the skills they need to succeed!
The Orton-Gillingham Summer Camp at Riverside will provide campers with 45 minutes of one-on-one, multisensory language tutoring with a Riverside trained Orton-Gillingham teacher every day. In addition, the camp will include language arts or writing, math, and either science or music—all provided in a small group setting with personal attention paid to each camper, the hallmark of Riverside's approach to learning.
Please note: Registration is open to only current Riverside students (rising grade 1 through rising grade 6) for the time being.
Dates: July 19-30, 2021
Time: 8:30 a.m.-12 p.m.
Cost: $850 (Nonrefundable deposit of $200 is due with registration and applied toward tuition)
Ages: Rising grade 1 through Rising Grade 6
Tuition balance due by June 1
Click here to learn more and register.

Development Update
I'D LIKE TO THANK THE RIVERSIDE PARENTS' ASSOCIATION for planning the special meal night with
Groovin' Gourmets on Feb. 23. It's been really tough this year
to not have all of our normal opportunities for parent
involvement and interaction, so I'm looking forward to this event as an evening where we can celebrate the school community
'together' from our individual homes. Perhaps there will be a
chance for families to connect online that evening.

I plan to have some 'car' door prizes to randomly give out during the meal pick up and maybe if we're lucky, Mr. Waller will provide an impromptu parking lot musical performance!
Thanks to all of you for keeping the amazing Riverside community spirit going during these tough times, and thanks in advance to those participating in this event.
— Leo Rohr
Director of Development 

from the desk of…
the Head of School



FOR THE PAST SEVERAL DAYS, I have had the pleasure of reviewing your children's report cards, which are going home this afternoon in the burgundy folders. Riverside teachers take a lot of care in preparing the report cards, and I always marvel at how well they are able to 'capture' the personalities and learning styles of their students in what they write.
Please do take the time to carefully read your child's report card. I know that it seems a bit overwhelming at first, but I do believe that the report card is a wonderful window into both what and how they are learning here at Riverside.
Next week we will have Parent Conferences, and I am looking forward to having the opportunity to sit in on a number of these with you all.
Thank you in advance for making the time for these important meetings.
— Hal Waller
Head of School

In Their Own Words
"Teachers spend time with you in-person and everyone is really nice here."
— Sadie, student at Riverside School

Last Friday's Corny Joke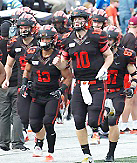 Why did the football player cross the road?
To get to the other sideline