Riverside School eNews, Jan. 23, 2020
Thursday, January 23rd, 2020
For Your Calendar
Thursday, Jan. 23 – Riverside Basketball (Lower School) vs. Good Shepherd, 3:30 p.m. (game at Bon Air Baptist Church, 2531 Buford Road, Richmond, Va. 23235, 804-272-1475)
Friday, Jan. 24 – Pizza Hut Pizza Day
Friday, Jan. 24  – 2:15 p.m. Dismissal
Friday, Jan. 24 – Basketball Practice, 2:15-3:15 p.m.
Tuesday, Jan. 28 – Decoding Dyslexia Virginia Dyslexia Advocacy Day
(State Capitol)
Tuesday, Jan. 28 – Chess Club, 3:05-4:15 p.m.
Wednesday, Jan. 29 – Chick-fil-A Day
Wednesday, Jan. 29 – Drama Club (final performance of the season),
4 p.m. in Ticer Hall
Thursday, Jan. 30 – Report Cards Issued
Friday, Jan. 31 – Sports Jersey Day
Friday, Jan. 31  – 2:15 p.m. Dismissal
Friday, Jan. 31 – Basketball Practice, 2:15-3:15 p.m.
Friday, Jan. 31 – Riverside Basketball (Intermediate School) vs. Sabot, 4 p.m. (game at Richmond Waldorf School, 1301 Robin Hood Road,
Richmond, Va. 23227, 804-377-8024)



January Calendar
Please click here for a schedule of events for the month of January at Riverside.
Conferences

Times for the Thursday, Feb. 6 Conference Day are attached. Mrs. Bider, Riverside's music teacher, will be available to watch Riverside students in the gym from 8 a.m.-3:45 p.m.
Decoding Dyslexia Virginia Dyslexia Advocacy Day
at the State Capitol (Jan. 28)

We are looking for participants to attend the 2020 legislative session next Tuesday, Jan. 28, to help support the bills being presented to the House and Senate for consideration. It's a great opportunity for students to talk to Delegates and express their experience with dyslexia. This is considered an excused absence for students who attend.
If you and / or your student(s) will be attending, please let us know by sending an e-mail to: jamullins3@gmail.com.

The Chance to Change Your Child's Life for the Better—and Forever:
Save Your Spot for Riverside Admissions Open House on Feb. 20
Learning to read should be as easy as ABC. For one out of five children, it's not.
If you or someone you know has a student who is struggling to
read and that you think may have a language-based learning difference, join us to learn more about our school and programs
at Admissions Open House on Feb. 20 from 9-11 a.m.:
• – Ask questions and talk with current students, as well as parents
• – Learn more about our programs and the Orton-Gillingham Approach
• – Speak with our teaching faculty, instructors, and administrators
• – Learn about the application process
• – Tour our expanded campus
Riverside is a school where students with dyslexia and other language-based learning differences thrive thanks to small class sizes that allow teachers to focus on the individual needs of each student. Faculty is trained in the Orton-Gillingham Approach, the cornerstone of Riverside's teaching philosophy. Our programs provide academic challenge while also fostering student confidence.
Click here to learn more and reserve your spot.
Riverside and Adventure Walkers Invites You to Half-Day Enrichment Fun
Riverside School and Adventure Walkers invite our students to stay after school on Feb. 14 and March 20 from 12-3 p.m. (students have a half-day both days) for all sorts of play using sticks.

Students and representatives from Adventure Walkers will build with sticks, shape sticks, play games with sticks, act with sticks and tell stories with sticks. All of the activities will take place while enjoying the great outdoors. Participants will be outside most of the time so please have clothes appropriate for the day's weather (focus on staying dry).
Please click here to learn more and register.

Sign Up for the New Riverside Art Club—
Walk Like An Egyptian (grades 4-8 only)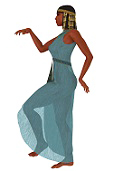 NEW FOR 2020, RIVERSIDE IS EXCITED TO INTRODUCE the 'Walk Like An Egyptian' Art Club.
More than 7500 years ago, people started walking like Egyptians! Go back in time with award-winning Studio Arts teacher, Mrs. Christy Lantz, when the Pharaoh ruled and mummies drooled!
We will be creating amulets with Egyptian paste, make a tomb painting, turning ourselves into a Pharaoh, building a pyramid and having fun with other cool Egyptian stuff.
Click here to learn more and register (note: 12-student limit, so sign up early).

Student Council Happenings—Save the Date for 'Boys' Night In' (Feb. 7)

OUR YEARLY 'BOYS' NIGHT IN' EVENT will be taking place on Friday, Feb. 7, 2020 from 6-7:45 p.m. Boys in grades K-8 will have the opportunity to enjoy a night hanging out with their friends, playing games, as well as taking part in STEAM activities, eating pizza and dessert, and enjoying just being with the boys!

If your son is interested, please fill out the permission form here and return it to school along with $5 (cash or check accepted).
Everyone that attended last year had a wonderful time and Student Council is excited to sponsor the event again this year. If you have any questions, please contact Mrs. Sculthorpe at: ssculthorpe@riversideschool.org.
Be on the lookout for a 'Girls' Night In' later in March!


Parents' Association News
Lunch Orders

February lunch order forms can be found by clicking here. All forms
and money are due by next Tuesday, Jan. 28. Late forms will not be accepted after this date.

Lunch Volunteers Needed for February

We need volunteers! Please click here if you are able to help
distribute lunches. New dates have been added for February. Your help is needed and greatly appreciated.
Library Helpers

Mrs. Cain is looking for help on Tuesdays in the library from 8:30-10 a.m. checking in books, returning books to their shelves and with various other projects.
Box Tops   

Please keep clipping and saving box tops as we will keep collecting them throughout the school year.
Show Your School Spirit With a Riverside Car Magnet

Riverside School car magnets are now available to purchase for two
for $5 or $3 each. Checks should be made payable to Riverside's Parents' Association. Please see Anne Kunkle at the front desk if you
would like to purchase one.

Checking In from the Library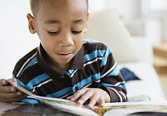 RIVERSIDE'S LIBRARY WILL HOLD AN IN-SCHOOL BOOK FAIR at the Chesterfield Towne Center Barnes and Noble from Feb. 21-23, with special activities scheduled on Saturday, Feb. 22 from 10 a.m.-2 p.m. Works from Riverside's Art Show to be on display, there will be  music program, a story time and more. Additional information will follow soon.
— Tracey Cain
Library Media Specialist

Development Update
ON FEB. 5, WE WILL WELCOME PASTOR TRAVIS JONES to Riverside as the next speaker in our Adult Dyslexic Speaker Series. I encourage you to stick around after drop-off and join
us for morning assembly that day. I think we will be in store for
an inspiring and uplifting talk. You can learn more about Pastor Jones here.
Before and after the talk, we will have light refreshments available and you can chat with the speaker and other parents.
— Leo Rohr
Director of Development

from the desk of…
the Head of School




LAST NIGHT, I HAD THE PLEASURE of being in attendance at the third O-G Subscriber Session, 'What is an O-G Lesson?' Cynthia Davis, our Orton-Gillingham Fellow, taught the class, and she always does an amazing job of explaining not just what we do in LF but why we do it. And Cynthia is able to do this in a way that is both engaging and participatory—much like one of our students' LF lessons!
An important part of Riverside's mission is to build and support the community of Riverside trained teachers, both inside and outside of our walls. One way we do this is by offering each year our Associate-Level 60-Hour Course with Applied Practice. This year we are trying out doing 'The Course' on weekends in the winter instead of over two weeks in the summer, and so far, it has been working extremely well.
Also, each month, Riverside offers Certified Academy Coursework for all internal teachers as part of their professional development. Each of these classes also attracts an average of 10 'outside' O-G practitioners, many of whom received their initial O-G training through Riverside.
So thank you to all of the parents and grandparents who have been attending our evening Subscriber Sessions. You are taking part in an important facet of our Riverside community.
In Their Own Words…
"The teachers are really great about helping you understand you."
— Georgia, student at Riverside School

Last Friday's Corny Joke