Riverside School eNews, Jan. 7, 2021
Friday, January 8th, 2021
This Coming Week's Events…
Thursday, Jan. 7 – Robotics Club, 3:05 p.m.-4:15 p.m.
Tuesday, Jan. 12 – Robotics Club, 3:05 p.m.-4:15 p.m.
Wednesday, Jan. 13 – Parents' Association Meeting (via Zoom), 12 p.m.

Thursday, Jan. 14 – Robotics Club, 3:05 p.m.-4:15 p.m.
Friday, Jan. 15 – Teachers' Workday (no school for students)


Upcoming Events…
Monday, Jan. 18 – Martin Luther King Jr. Holiday (no school for students)
Tuesday, Jan. 19 – Robotics Club, 3:05 p.m.-4:15 p.m.
Wednesday, Jan. 20 – Orton-Gillingham Academy Subscriber Session 3:
Reading in the Orton-Gillingham Lesson, 6:30-8:30 p.m. (virtual)
Thursday, Jan. 21 – Robotics Club Finale (North Building), 3:30 p.m.
Friday, Jan. 22 – Fun Friday, Twin Day ($1 donation to the Children's Hospital)
Friday, Jan. 22 – Parent Coffee (virtual), 8:30 a.m.
Friday, Jan. 22 – Basketball Clinic (Ticer students), 2:15 p.m. – 3:30 p.m.

News and Notes 



January Calendar
Please click here for a schedule of events for the remainder of January 2021 at Riverside School.

Riverside Hiring for Two Positions

Want to be part of a flourishing independent day school, complete with supportive and engaging students, faculty, staff and administrators? Riverside is hiring for two positions at the school—a part-time Instructional Aide (2020-21 school year) and a full-time Classroom Teacher (2021-22 school year). Please click here to apply.
Basketball Clinic

We are pleased to offer a basketball clinic starting Jan. 22 for Ticer students. The clinic costs $35 and will run for three consecutive Fridays from 2:15-3:30 p.m. See the flyer for more details and the release form. Students in North and Main Buildings—stay tuned! A basketball clinic will be offered in the very near future.
Tune In to an Upcoming Parent Coffee With Head of School Hal Waller (Jan. 22)


Riverside Head of School Hal Waller will be holding a parent coffee on Friday, Jan. 22 at 12 p.m. via Zoom. Mr. Waller welcomes the opportunity to speak directly with you so feel free to drop in to the online session to ask questions, listen to updates, or chat with fellow parents. Please use this Zoom link.
Parents' Association Meetings


Please save the dates for Parents' Association meetings in 2021, which are set for Jan. 13, Feb. 10, March 10, April 14 and May 12—please make plans to join us (a Zoom invitation will be sent ahead of time). 

Next Subscriber Session Fast Approaching—Sign Up Today!
REGISTRATION IS OPEN FOR OUR VIRTUAL SUBSCRIBER SESSION #3, which will take place Wednesday, Jan. 20 from 6:30-8:30 p.m.
We'll focus on the activities found in an Orton-Gillingham Lesson
that help our students learn how to read and how to improve in their reading! This session involves LOTS of hands-on demos and there are even pipe cleaners involved!
Parent material packets will be sent home. Others' packets will be
mailed, depending on the registration date.
Please click here to register.

Development Update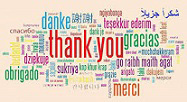 I HOPE YOU ALL HAD A GREAT WINTER BREAK. I certainly enjoyed mine, though I am happy and excited to be back at school to kick off 2021!
I have to say 'thank you' to so many of you who made generous year-end gifts to Riverside. The support Riverside received over the holidays capped off a difficult year with a very bright ending. You all have certainly
stepped up to help keep Riverside going during challenging times.
Thanks for all that you do for Riverside.
— Leo Rohr
Director of Development 

from the desk of…
the Head of School



IT HAS BEEN GREAT TO HAVE EVERYONE BACK ON CAMPUS! Thank you to all of the teachers, whose hard work allowed for both the best possible transition to remote learning before the break and now the best possible transition back from remote learning.
Thanks also to Riverside parents. I have had many phone conversations with you all, both before and since the holiday, and the tone of all of them was one of cooperation and a desire to do the careful and right thing, both for your families and for the school as a whole.
I strongly believe that Riverside's success this year in maximizing in-person instruction is largely due to our entire school community's shared commitment to this goal.
In Their Own Words…
"Everyone is friendly here. It is a small campus, so it is easy to get around and it is easy to make friends."
— Leyton, student at Riverside School

Last Friday's Corny Joke