Riverside School eNews, March 4, 2021
Thursday, March 4th, 2021
Recently at Riverside School 'Fun Friday,' students delved deep into their wardrobes to create and wear simply adorable outfits, fitting the 'Dress Like Your Favorite Movie and / or Book Character Day' theme. The occasion was all for a good cause, too, with $685 in donations going to the Children's Hospital of Richmond at VCU. Thank you to everyone who participated! Click here for more photos.
This Coming Week's Events…
Thursday, March 4 – Progress Notes Issued
Friday, March 5 – Basketball Clinic (North Building / Ms. Nagy's students), 2:15-3:30 p.m.
Wednesday, March 10 – Parents' Association Meeting ('virtual'), 12 p.m.
Thursday, March 11 – Instructional Day for Students
Friday, March 12 – No school
Upcoming Events…
Sunday, March 14 – Daylight Savings Time begins
Wednesday, March 17 – St. Patrick's Day
Thursday, March 18 – Parent Coffee ('virtual'), 8:30 a.m.
Friday, March 19 – 'Fun Friday:' Wacky Hair Day ($1 donation to Children's Hospital)
Friday, March 19 – Basketball Clinics (North and Main Building students), 2:15-3:30 p.m.
Saturday, March 20 – First Day of Spring


Register Today for Summer
Tutoring at Riverside
SUMMER TUTORING AT RIVERSIDE OFFERS OUR STUDENTS the opportunity to continue with one-on-one, multisensory Language Fundamentals and / or math in a friendly, supportive environment with a Riverside teacher. This summer will offer both in-person and remote learning options.
Each session will be billed by the school's Business Office at a rate of $65 per 50-minute session on a monthly basis. Tutoring slots fill up quickly and will be offered on afirst-come, first-served basis.
Please complete the electronic Summer Tutoring sign-up form here by Thursday, March 19.
If you have any questions about this program and if it is right for your child, contact Suzie Eklund, Director of Language Fundamentals at Riverside, seklund@riversideschool.org.
Please note: The Riverside campus will be closed June 21-July 2 for annual maintenance and deep cleaning, and there will be no in-person tutoring during these two weeks.

News and Notes
Riverside Summer Orton-Gillingham Camps Are -SOLD OUT-


Please note that Riverside Orton-Gillingham summer camps for the
summer of 2021 are now at capacity / sold out. Registration for next year's
summer camps will open in early 2022.
March Calendar
Please click here for a schedule of events for the month of March at Riverside School.
New Basketball Clinic Sign-Up Available for

Main Building Students
Riverside is pleased to offer basketball clinics for Main Building students. The clinics, open to the first 10 registrants, will be conducted on Friday, March 19 and Friday, April 2 from 2:15-3:30 p.m., and the cost is $24. See the flyer here for more details and the release form.
Come Join Our Team!

Want to be part of a flourishing independent day school, complete with supportive and engaging students, faculty, staff and administrators? Riverside is hiring for a full-time Classroom Teacher (2021-22 school year).
Please click here to learn more and apply.

Parents' Association News

Parents' Association Meetings / Parent Coffees—
Mark Your Calendars to Attend!

Please save the dates for remaining Parents' Association meetings, which are set for March 10, April 14 and May 12—please make plans to join us.
Also, don't forget to circle your calendars for the biweekly parent coffees where you can check in and chat with Riverside administrators—the next one is next Thursday, March 18 at 8:30 a.m. We would love for you to be a part of the dialogue and any topic is fair game. Please use this Zoom link to attend.

Development Update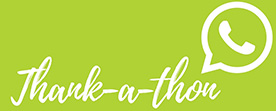 RIVERSIDE'S SPRING THANKATHON IS COMING up the week of March 22. Throughout that week, we will be calling prior donors to thank them for their gifts (we will not be asking for new gifts at this time).
If you are willing to volunteer and make 10 calls, please reach out to me. We will provide training, scripts, and information to help you. Past callers have had great conversations with many people who really care about Riverside.
— Leo Rohr
Director of Development 

from the desk of…
the Head of School



I JUST WANTED TO QUICKLY THANK OUR PARENTS for understanding our recent change to the school calendar, which moved a "no-school" day from Thursday, March 11, to Friday, March 26. This change will allow our teachers who are receiving their second dose of the COVID vaccine to have the next day to rest, in case they need to.
— Hal Waller
Head of School

In Their Own Words…
"You can trust everyone at Riverside. It is easy to make friends because everyone is so nice here."
— Elena, student at Riverside School 

Last Friday's Corny Joke

Why can't you trust tacos?
— They always spill the beans!