Riverside School eNews, March 7, 2019
Thursday, March 7th, 2019
For Your Calendar


Friday, March 8 – Pizza Hut Lunch
Friday, March 8 – 2:15 Dismissal for Students
Friday, March 8 – Basketball Club (grades 4-8),
2:15-3:15 p.m.
Monday, March 11 – Chess Club, 3:15-4:15 p.m.
Tuesday, March 12 – Mi Hacienda Lunch
Wednesday, March 13 – Newspaper Club, 7:35 a.m.
Wednesday, March 13 – Morning Assembly
(Guest Speaker — John H. Wick IV), 8 a.m.
Wednesday, March 13 – Parents' Association Meeting, 8:15 a.m.
Wednesday, March 13 – 'Jump Into Japan' Art Club, 3:05-4:30 p.m.
Thursday, March 14 – Bake Sale — Mrs. Hague
Thursday, March 14 – Soccer Practice, 3:15-4:15 p.m.
Friday, March 15 – Teachers' Workday (no school for students)
Friday, March 15 – Virginia Outside Private Pond Trout Fishing,
9 a.m.-2:30 p.m.

News and Notes
2019-20 School Year Schedule

Please click here for the preliminary school calendar for the 2019-2020 school year.
Sign Up Now Available for Riverside Summer Tutoring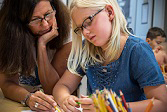 Summer tutoring at Riverside offers our students the opportunity to continue with one-on-one, multisensory Language Fundamentals and / or math in a friendly, supportive environment with a Riverside teacher.
Each 50-minute session will be billed by the school's Business Office at a rate of $60 per session on a monthly basis. Tutoring slots fill up quickly and will
be offered on a first-come, first-served basis.
Please complete and send in the attached registration form by Thursday,
March 21. Contact Suzie Eklund, Director of Language Fundamentals at Riverside, for additional information at: seklund@riversideschool.org.
Sign Up for Riverside Summer Camp—Space is Filling Quickly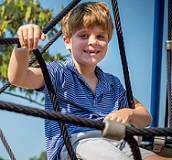 Help your child enjoy school to its fullest by providing and empowering them with the skills they need to succeed. Riverside Summer Camp provides campers with one-on-one, multisensory language tutoring in a friendly, supportive environment with a highly-trained Orton-Gillingham teacher.
Of course, it wouldn't be summer camp if there weren't a lot of fun and activities along the way! Our time together with your child not only helps them stay active and build social skills, but unlocks their full potential by facilitating their joy of learning, while boosting their confidence level. Camp registration is open to the public.
Please note: Camp fills quickly, so please reserve your child's spot today.
Please click here to learn more and register. Pertinent camp details are below:
• – For rising kindergarten-sixth grade
• – Monday-Friday, July 15-26, 2019
• – 8:30 a.m.-2:15 p.m.
• – Cost is $1,050 (non-refundable deposit of $200 is due with registration and applied toward tuition). Tuition balance is due by June 1.
For Riverside Students: Popular Virginia Outside
Private Pond Trout Fishing is March 15

Virginia Outside will be venturing to Duck Down Inn in Goochland for some stocked trout fishing. They will provide all the equipment needed. Campers will only need to pack their lunch, smile and sense of adventure!
Click here to learn more and register.
Newspaper Club

We would like to announce a new student-led Newspaper Club. Duties for members include cartoonists, reporters, and printers. Meetings will be held on Wednesday mornings on March 13 and 20, April 17 and 24, and May 15 and 22 and begin at promptly 7:35 a.m.
The newspaper will be published the last week of March, April, and May. If this interests your child, we hope they will join Riverside's Newspaper Club!
Sincerely, Abe Waterman (Mrs. Hague's Class)
Please click here to learn more and sign up.
Save the Date: Riverside Alumni Social is March 30 at Tang & Biscuit

Riverside alumni, join us for some fun and games as we gather at Tang & Biscuit in Scott's Addition on March 30 from 4-6:30 p.m. This is a great time to catch up with old friends, make new ones, and chat with Riverside founder Pat DeOrio!
Riverside will provide some bites, but we encourage you to make dinner plans with fellow alumni—there are a lot of good options close by.
We look forward to seeing you there!
We're Hiring

Riverside invites qualified applicants for the positions of Library Media Specialist and Music Teacher.
Click here to learn more and apply.

Subscriber Sessions Were a Success!

THIS FALL AND WINTER, RIVERSIDE HOSTED four Subscriber Sessions. These sessions were aimed at giving Riverside parents, grandparents, and community members insight into the nature of dyslexia and a basic understanding of the Orton- Gillingham (O-G) Approach. Average attendance at each session was 30, and the participants were eager and engaged.
Taught by Riverside's AOPGE Fellow, Cynthia Davis, this was official AOGPE coursework, and those who attended all eight hours were eligible
for Subscriber Level Membership in the Academy.
Congratulations to the following Riverside friends who finished their Subscriber Coursework!
• – Amber Foster
• – Ashley Townsend-Simons
• – Cynthia Vukmer
• – David Hornaman
• – Jennifer Loy
• – Julieane Jerina Marcus
• – Julie Garner
• – Katie Adams Parrish
• – Leo Rohr
• – Marchel Johnson
• – Rebecca Taylor
• – Robyn Smith
• – Sara Hornaman

Riverside's Annual Used Book Collection for
the Reach Out and Read Organization
LOOKING TO REDUCE THE NUMBER of "already read" children's books in your household?
As in previous years, the Riverside School library will sponsor a used book collection just before spring break for the Reach Out and Read organization. Gently-used paperback, hardback or board books, for ages Preschool through age 10, will be welcome with a special request for ages 0-5.
The books are distributed through pediatricians' offices in our Richmond area to families with limited funds for home libraries. The 2019 collection will take place March 25-29.
Questions? Contact librarian, Christine Bachmann, at: cbachmann@riversideschool.org.

Parents' Association Volunteer Opportunities

Calling All Parents…
The Parents' Association is looking for new leadership for the 2019-20 school year. Please let us know if you are interested or have any questions about this opportunity.

Show Off Your Riverside School Spirit
Riverside School car magnets are available for purchase for $5. Please see Anne Kunkle in the front office if interested.

Development Update
WHEW! The Winter Phonathon is over and thank you so much to our volunteer callers, everyone who took our calls, and those of you who donated or pledged over the phone.
Your support helps us move closer to our goal of $185,000 for the Annual Fund and our challenge grant goals for current parents and alumni.
Our amazing callers for this Phonathon were:
• – Boyce Adams '93
• – Chip Brierre '03
• – Jason Cooper
• – Jennifer Economy
• – Aimie Jones
• – Michael Jones
• – Thomas Lancaster
• – Joyce Mullins
• – Katie Adams Parrish
• – Maria Van Ness
They are real Riverside rock stars!
— Leo Rohr
Director of Development

from the desk of…
the Head of School

IN CASE YOUR CHILD COMES HOME AND TELLS YOU that I sat in on his or her LF class, please don't be alarmed. Now is the time of the year that I visit LF classes, and my goal is to observe at least one tutorial taught by each of our LF teachers.
There really is no better way for me to better understand the Orton-Gillingham Approach and to see our teachers and students in action.
LF sessions go by extremely quickly while they are happening, but it's not until afterward that it is obvious how many different activities there actually are. Lessons aren't scripted, but they are meticulously planned by our teachers, who take copious notes throughout.
Also, LF is definitely "hard," in that students are challenged with what they can accomplish, but the lessons are designed so that students can succeed and can see their own success.
Perhaps my favorite part of observing LF is the chance at the end to talk with the teachers about the lesson that I observed. Our teachers are extremely proud of the progress their students are making, and the teachers' excitement at their students' success is unabashed and contagious. 

In Their Own Words 
"I like Riverside because of the people—and LF (Language Fundamentals) because it is one-on-one."
— Katie, student at Riverside School

Last Friday's Corny Joke 

What does a grizzly say when he calls customer service?
Just "bear" with me!