Riverside School eNews, May 14, 2020
Thursday, May 14th, 2020
For Your Calendar
Please click here for a pdf of the May calendar of events at Riverside >>

Friday, May 15 — Half-Day School Day Until 10:30 a.m. / 'Virtual' Talent Show, 11 a.m.
Friday, May 22 — All-Day Teacher Workday (no school for students)
Monday, May 25 — Memorial Day Holiday (no school)
Tuesday, May 26 — 'Virtual' Parent Coffee
Friday, May 29 — Last Day of Classroom Instruction
Tuesday, June 2 — Last Day of LF Instruction
Wednesday, June 3 — Online / 'Virtual' Moving On Ceremony


Note: Each day next week, we will be giving out a prize at Morning Assembly. Students must be in attendance via the Zoom platform in order to win. There will be good prizes including signed baseballs, cards and other memorabilia.

A Few Spots Remain for Riverside Summer Camp—Sign Up Today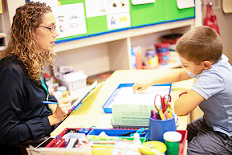 HELP YOUR CHILD ENJOY SCHOOL TO ITS FULLEST by providing and empowering them with the skills they need to succeed. Riverside's Orton-Gillingham Summer Camp, set for July 20-31 provides campers with 45 minutes of one-on-one, multisensory language instruction with a Riverside trained Orton-Gillingham teacher every day. In addition, the camp will include math, writing, and either science or music—all provided in a small group setting.
Please note: Camp is filling quickly, so please reserve your child's
spot today,
Please click here to learn more and register >>

Reserve Your Spot for the Next Academic Year at Riverside—
Limited Space Available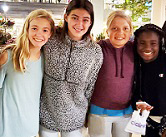 WANT TO CHANGE YOUR CHILD / LOVED ONE'S LIFE forever and for the better? Riverside School offers that opportunity, and now is the time to act.
Please note: Riverside has a -limited- number of openings for admissions for the 2020-21 school year.
Please contact Riverside Associate Head of School / Director  of Admission,
Transition and Testing Debra Mitchell: dmitchell@riversideschool.org to learn
more about the admissions and enrollment process.

We're Hiring
WANT TO BE A PART OF A GREAT TEAM in a supportive environment at a flourishing school—and help make a difference in the lives of children? Riverside
is inviting qualified individuals to apply for a math teacher position.

COMMUNICATING DURING THE CORONAVIRUS CRISIS
Photo Galleries / Helpful Articles
BELOW IS A LOOK at some of the happenings from a pictorial and editorial perspective that have a touchpoint to Riverside during this challenging time.
• – Recognition of Basketball and Soccer Teams >>
• – School founder Pat DeOrio returns to Riverside for Founder's Day >>
• – The Fight in Her: Riverside Board Member Robin Blanchard is Determined to Help Battle and Kill the Coronavirus >> 




Sound and Video Archives
RIVERSIDE SCHOOL HAS BEEN keeping its constituents up to date via regular video postings to YouTube and through other social mediums.
Video Galleries (click on the date below or picture to view) >>

Riverside Alumnus Michael Trownsell Speaks at Morning Assembly >>
Silly Staff Events at Riverside's Founder's Day as Our Team
Generates Resources to Ensure a Bright Future >>
School Announces Riverside Families Emergency Relief Tuition Fund >>
Thank You to Riverside Teachers, Instructors and Administrators >>

Music Notes
HI EVERYONE!  am enjoying your recordings of the song 'Lean on Me.' Please keep them coming! We will accept recordings until Tuesday of next week via e-mail at: cbider@riversideschool.org. Thank you.
— Cori Bider
Music Teacher

Development Update
I WOULD LIKE TO THANK EVERYONE FOR PARTICIPATING in the Founder's
Day events last week. I thoroughly enjoyed the opportunity to bring Riverside staff, students, parents, alumni, and friends together to celebrate the school
and its history.
In case you missed it, you can watch Morning Assembly from that day and see highlights from the 'Seriously Silly Staff' events on our Facebook page.
Including the matching gifts, we raised over $13,000 for the Annual Fund on
Founder's Day. Thanks to all of you who made a gift!
— Leo Rohr
Director of Development

from the desk of…
the Head of School



I HOPE YOU WERE ABLE TO ATTEND/OVERHEAR yesterday's Morning Assembly presentation by Riverside alumnus and amateur video documentarian Michael Trownsell. He is a great example of an extremely talented young person who is fusing together two of his passions—history and filmmaking—in a creative way that gives to others. Here's a link to his YouTube Channel: https://www.youtube.com/channel/UCvZEuK2KM0SITZxFz-B0uUQ.
You can watch his speech at Riverside by clicking here.
We're getting closer to the end of our Annual Fund Campaign and the end of our opportunity to qualify for the $5,000 grant if we achieve 100 percent parent participation. If you haven't already given, please do so. Any donation amount will help us qualify for the grant.
And as we look to the end of the year, I just wanted to remind families that we will NOT be holding end-of-year Parent-Teacher Conferences this year. Report cards with detailed comments will be issued electronically on Tuesday, June 2. Instead of scheduled conferences, teachers will be available to answer questions through Friday, June 5.
Important Links for Coronavirus / COVID-19 Awareness
• – Coronavirus.gov
• – Executive Stay-At-Home Order from Virginia Governor Ralph Northam
• –

Five Ways to Follow the Coronavirus Outbreak for
Any Metro Area in the U.S.
• – Comcast Xfinity Free Hotspot Map
• – Social Distancing 101
• – Coronavirus Disease 2019 Situation Summary
• – World Health Organization COVID-19 Information
• – Talking to Children About COVID-19
• – Virginia Department of Health
• – Traveler's Health
• – 'M*A*S*H' and the Coronavirus (PSA)

Last Friday's Corny Joke

What does Riverside founder Mrs. DeOrio get when she does a good job?
A hearty 'Pat' on the back!