Riverside School eNews, May 16, 2019
Thursday, May 16th, 2019
For Your Calendar
Friday, May 17 – Chick-fil-A Lunch
Friday, May 17 – 2:15 p.m. Dismissal for Students

Friday, May 17 – Soccer Practice, 2:15-3:30 p.m.

Tuesday, May 21 – Mi Hacienda Lunch
Wednesday, May 22 – Newspaper Club, 7:35 a.m.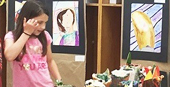 Wednesday, May 22 – Field Trip (Mrs. Hague's, Mrs. Bushhouse's and Mrs. Shoop's classes), 8:30 a.m.-
2:30 p.m.
Wednesday, May 22 – Intermediate School Tea Dance, 11:15 a.m.-1 p.m.
Wednesday, May 22 – 'Purposeful Play and Tinker Trays' Art Club
(grades K-3), 3:15-4:30 p.m.
Thursday, May 23 – Soccer Match: Riverside vs. Sabot '1,' 3:30 p.m.
Friday, May 24 – Teachers' Workday (no school for students)
Monday, May 27 – Memorial Day Holiday (no school)
Upcoming:
Thursday, May 30 – New Parent Testing Workshop (for new parents),
6-7 p.m.
Thursday, May 30 – New Parent Testing Workshop (for returning parents), 7:15-8 p.m.

News and Notes
Conference Schedule

Attention, parents / guardians: Times for the Friday, June 7 Conference Day are attached. These are the times that you selected back in the fall.
Coach Childress will be available for childcare from 8 a.m.-3:45 p.m. for any Riverside student. Please take your child to the gymnasium before your conference and pick him / her up afterward.

Intermediate School Tea Dance (Wednesday, May 22)

Parents of Intermediate School students are invited to attend the Riverside School Tea Dance next Wednesday, May 22 at 11:15 a.m. Students will perform all the many dances they have learned this year as we celebrate the movement arts at Riverside.
Talent Show Sign-Ups

Sign-ups for the Talent Show at Riverside are now taking place. Students can sign up in the Commons and receive a permission form that needs to be signed and returned along with a $1 registration fee. The Talent Show will be Wednesday, June 5.
Mark Your Calendar for Riverside's 'Moving On' Ceremony
(Thursday, June 6) 

Riverside will conduct its annual Moving-On ceremony on Thursday, June 6. The event will begin at 8:30 a.m. in the school's gymnasium.
Riverside's Moving-On ceremony signals select kids' departure from Riverside as they prepare to set off to a different public, private or specialty school. Empowering students with language-based learning differences so they can continue to flourish in a variety of ways is a mission that is at the center of the Riverside's purpose.
Ambassador Families Needed
The 2018-19 school year is rapidly coming to a close. Plans for the 2019-20 school year are already in the works.
We want to continue the Ambassador Family Program at Riverside School. This program partners returning families with new families to make them feel welcome in the Riverside community. Ambassador Families will answer questions and offer advice on everything from school drop-off to extracurricular activities. Some Ambassador Families set up a summer play date at a public location to introduce the children.
If you are interested in becoming an Ambassador Family, please e-mail Debra Mitchell, Riverside's Associate Head of School, at: dmitchell@riversideschool.org.
Thank you in advance.
Riverside Seeking Interested Candidates for
Substitute Teacher Roles

Want to be a part of a flourishing independent day school, complete with supportive and engaging students, faculty, staff
and administrators?
From time to time, Riverside relies on substitute teachers to fill instructional and other roles. The school is currently seeking substitutes primarily for the 2019-20 school year, though there might be a need for the remainder of the current school year.
In order to apply, please send a cover letter and résumé to: info@riversideschool.org.
Click here to learn more and apply
 

Save the Date for Thursday, May 30
YOU WILL NOT WANT TO MISS Riverside's New Parent Testing Workshop on Thursday, May 30 from 6-7 p.m.
Debra Mitchell, Associate Head of School, and Cynthia Davis, O-G Coordinator, will share information about your child's testing results, which you will receive at the end-of-year conference. You'll learn what each assessment measures and exactly why we give it. You'll discover what you can learn from our curriculum based assessments and how that compares to standardized testing results. We'll also analyze some real testing (from former students) to
make it all come to life.
–FOR RETURNING PARENTS–
You don't have to miss out! You're invited to come to our Returning Parent Testing Workshop on the same night from 7:15-8 p.m.
Questions? Please contact Riverside at (804) 320-3465.
See you soon!

Parents' Association News
Ladies' Shopping Night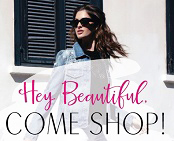 Join us for a private shopping event for Riverside School at the new Scout & Molly's. Shop for day to night looks and business or everyday casual.  
Enjoy friends, snacks and cocktails on Tuesday, May 21 from 6-8 p.m. Ten percent of sales will support Riverside's Parents' Association. If you can't join the party fun, stop in on Tuesday and let a sales associate know that you are shopping for Riverside!
Lunches in May

* – We are looking for someone who has volunteered for lunches before to help this Friday, May 17. Please sign up by clicking
here.
Please note that there will be no lunches offered in June.
Don't Toss Your Box Tops (Donations Accepted
Through Next Thursday, May 23)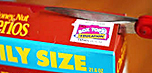 Please send in any box tops that you have collected no later than Thursday, May 23. Although they will not be submitted until October, we will have a final collection for the school year.
Click here for a box top worksheet that can be used to collect them.

Calling All Parents…


The Parents' Association is looking for new leadership for the
2019-20 school year. Please let us know if you are interested or have any questions about this opportunity.
Show Off Your Riverside School Spirit

Riverside School car magnets are available for purchase for $5. Please see Anne Kunkle in the front office if you are interested.

Development Update 
RIVERSIDE PARENTS—
Earlier today, the current parent participation rate in Annual Fund giving climbed to 73 percent. Remember, if we can make it to 100 percent like we did last year, the school will get a $5,000 challenge grant from a generous anonymous donor!
Any amount counts, so you can even hand a dollar out of your window during carline. If we do not have a donation from you in our records for this year, you should have received an e-mail earlier this week. You can make a donation online or by check, and please feel free to check with me if you can't remember whether you have donated or not.
We greatly appreciate you considering a donation of any amount to help us achieve that extra $5,000 and support Riverside students and teachers.
— Leo Rohr
Director of Development

from the desk of…
the Head of School

BEING THE HEAD OF SCHOOL AT RIVERSIDE IS A GREAT JOB. I get to be at a school with a powerful mission and to work alongside of incredible teachers. I get to greet our students every morning, sing songs with them during Morning Assembly, visit their classrooms during lessons and project presentations, and sometimes even taste-test their birthday cupcakes.
However, being the Head of School at Riverside wasn't such a fun job earlier this week when I had to tell our youngest students about the passing of Hokie, our reading dog. (Debra Mitchell, our Assistant Head of School, helped out by telling the news to our two Intermediate School classes.)
As you can imagine, the students were very sad, especially the ones who had spent the most time with Hokie. Hokie was the most patient listener imaginable. He never corrected mistakes in pronunciation, and he always had plenty of time when students were working through hard words. (Hokie was featured last week on Riverside's Facebook page.)
I know that I am biased, but I do believe that our students often show a degree of character well above the norm. I saw evidence of this when I explained that we would be sending cards and artwork to Mrs. Hanson, Hokie's owner, to console her in her loss. It was clear that all of our students were immediately empathetic and realized that however sad they must be feeling, Mrs. Hanson felt even more sad and that they wanted to help.
So although it wasn't my favorite thing to do to tell our students about Hokie's passing, they definitely made me feel better by the compassion that they showed. We have wonderful students, and that's really what makes Riverside such a great place to be the Head of School.

In Their Own Words 
"I like the way things are laid out and arranged here. I really like the book we are reading, The Odyssey."
— Harrison, student at Riverside School 

Last Friday's Corny Joke
What do you call our Head of School's fanciest dinner plates?
The Great Waller China!