Riverside School eNews, May 21, 2020
Thursday, May 21st, 2020
For Your Calendar
Please click here for a pdf of the May calendar of events at Riverside >>

Friday, May 22 — All-Day Teacher Workday (no school for students)
Monday, May 25 — Memorial Day Holiday (no school)
Tuesday, May 26 — 'Virtual' Parent Coffee, 11 a.m.
Friday, May 29 — Last Day of Classroom Instruction
Tuesday, June 2 — Last Day of LF Instruction
Wednesday, June 3 — Riverside Annual Car Parade, 9:30-10:15 a.m.
Wednesday, June 3 — Online / 'Virtual' Moving On Ceremony, 12 p.m.

News and Notes
Draft- of Riverside Academic Calendar for 2020-21
Please click here for a tentative schedule for the 2020-21 school year (note: the schedule is subject to change.
Update Your Zoom Account

We have all been increasingly reliant on Zoom technology. With this in mind, parents should update their Zoom account to Zoom 5.0. Parents will need at least Zoom 5.0 to participate in Zoom meetings after May 30.
Please click here for additional information.



Riversiders—Now is the Time to Claim Your Lost and Found Items
There are an assortment of unclaimed items in Riverside's 'Lost and Found' area. If you see a belonging in these pictures or notice something now missing that was once yours, please come to school and claim it. Office hours are 8 a.m.-3 p.m., Monday-Friday.
Join Us for Riverside's 'Virtual' Moving-On Ceremony

Riverside will honor a school tradition by conducting its Moving-On Ceremony. The event is set for Wednesday, June 3 from 12-1 p.m.
In addition to parents, on this special day, grandparents, other loved ones and families are encouraged to tune in, as well, via Zoom.
Riverside's Moving-On ceremony signals select kids' departure from Riverside as they prepare to set off to a different public, private or specialty school. Empowering students with dyslexia and other language-based learning differences so they can continue to flourish in a variety of ways is a mission that is at the center of Riverside's purpose.

Final Bag Pick Up and Technology / Work Drop
Bags of supplies will be available for pick up on campus on Monday, June 8 from 8 a.m.-3 p.m. Technological items, such as iPads and other devices borrowed from Riverside, as well as work assignments are also due that day.

Riverside to Offer Families Additional
Financial Aid Resources

RETURNING RIVERSIDE FAMILIES, this is a reminder that Riverside School has created the Riverside Families Emergency Tuition Relief Fund to provide a one-time grant toward 2020-21 tuition for families experiencing financial hardship due to the COVID-19 crisis. Accessing these funds will require a confidential application process due no later than Tuesday, May 26, 2020.
Here is the link to the Riverside Families' Emergency Tuition Relief Fund Application:
https://docs.google.com/forms/d/e/1FAIpQLSfvf0PGLiYs222sWG5NW2WSsa12z-TyR44elCOPkquAUyI8Aw/viewform
If you have questions about the application, please contact me at: hwaller@riversideschool.org  or (804) 248-9245, or contact Tricia Lucas, Director of Finance, at: tlucas@riversideschool.org or at: (804) 320-3465.
— Hal Waller
Head of School

A Few Spots Remain for Riverside Summer Camp—Sign Up Today
HELP YOUR CHILD ENJOY SCHOOL TO ITS FULLEST by providing and empowering them with the skills they need to succeed. Riverside's Orton-Gillingham Summer Camp, set for July 20-31 provides campers with 45 minutes of one-on-one, multisensory language instruction with a Riverside trained Orton-Gillingham teacher every day. In addition, the camp will include math, writing, and either science or music—all provided in a small group setting.
Please note: Camp is filling quickly, so please reserve your child's spot today, Please click here to learn more and register >> 

Reserve Your Spot for the Next Academic Year at Riverside—
Limited Space Available
WANT TO CHANGE YOUR CHILD / LOVED ONE'S LIFE forever and 
for the better? Riverside School offers that opportunity, and now is the time to act.
Please note: Riverside has a -limited- number of openings for admissions for
the 2020-21 school year.
Please contact Riverside Associate Head of School / Director of Admission, Transition and Testing Debra Mitchell: dmitchell@riversideschool.org to learn
more about the admissions and enrollment process.

We're Hiring
WANT TO BE A PART OF A GREAT TEAM in a supportive environment  at a flourishing school—and help make a difference in the lives of  children? Riverside
is inviting qualified individuals to apply for a math teacher position.

Sound and Video Archives
RIVERSIDE SCHOOL HAS BEEN keeping its constituents up to date via regular video postings to YouTube and through other social mediums.
Video Galleries (click on the date below or picture to view) >>

Riverside Students Shine at School's Annual Talent Show >>

Riverside Alumnus Michael Trownsell Speaks at Morning Assembly >>
Music Notes
HI EVERYONE! WE ARE LEARNING about the four periods of classical music
as we end our school year. I will be focusing on the percussion family as I demonstrate how music evolved from the 17th century to now. I am excited to show the children a video of me accompanying my brother (a marimba player) today. Click here or the the picture to the right to play the video that will be a
part of the lesson.
We are still working on the video for 'Lean on Me.' The deadline for submissions is today at
2 p.m. We ask students to please use headphones or earbuds to listen to my recording while they make their own—this will ensure that we are rhythmically together.  Please send the videos to me via e-mail at cbider@riversideschool.org or my husband, who is putting this together for us, at: stevebider@gmail.com.
— Cori Bider
Music Teacher

Development Update


WE HAVE RECEIVED A FLURRY OF DONATIONS THIS WEEK to get to
43 percent participation in Annual Fund giving, but we still have a ways to go to earn that $5,000 challenge grant. I know that this is not a normal spring fundraising period, so please know that we are only focused on participation and not the amount of gifts. You can also make a gift in honor of a teacher to show your appreciation for their incredible efforts
this year.
You can make a gift online here.
Thanks to everyone who has supported the Annual Fund already! If you have any questions, or are unsure if you have given, please let me know.
— Leo Rohr
Director of Development

from the desk of…
the Head of School 



THANK YOU TO ALL OF THE PARENTS who responded to my e-mail requesting feedback on the Riverside Family Car Parade idea. Your responses were overwhelming in favor of this, and it has been added to the school calendar for Wednesday, June 3, from 9:30-10:15 a.m.
As we get closer to the event, very specific guidelines will be shared. The most important will be that families are NOT allowed to leave their vehicles during the parade to visit with teachers. Also, please know that ALL Riverside families are invited to participate (not just families of students who are Moving On).
I know that you all just filled out a survey about Riverside's response to remote learning a few weeks ago, but next week I will be asking you to fill out another survey concerning your child's overall experience here at Riverside.
I thank you in advance for filling it out—it is very important for the school's strategic planning and our efforts to provide the very best education for all of our students.
Important Links for Coronavirus / COVID-19 Awareness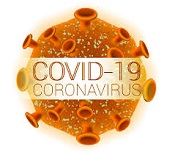 • – Coronavirus.gov
• – Five Ways to Follow the Coronavirus Outbreak for Any Metro Area in the U,S.
• – Comcast Xfinity Free Hotspot Map
• – Social Distancing 101
• – Coronavirus Disease 2019 Situation Summary
• – World Health Organization COVID-19 Information
• – Talking to Children About COVID-19
• – Virginia Department of Health
• – Traveler's Health
• – 'M*A*S*H' and the Coronavirus (PSA)

Last Friday's Corny Joke

What is Cookie Monster's pirate name?
Chips Ahoy!