Riverside School eNews, Oct. 8, 2020
Thursday, October 8th, 2020
This Coming Week's Events…
Friday, Oct.9 – Student Council Officer Applications Due
Friday, Oct. 9 – 2:15 p.m. Dismissal
Friday, Oct. 9 – Soccer Clinic, 2:15-3:30 p.m.
Monday, Oct. 12 – Soccer Clinic (for Main Building students only), 3:15-4:15 p.m.
Tuesday, Oct. 13 – Robotics Club permission forms due to Mrs. Bushhouse
Wednesday, Oct. 14- Student Council Officer Speeches and Election
Thursday, Oct. 15 – Transition Meeting for Parents of Eighth Grade Students or Students Planning to Exit (via 'Zoom' link), 7 p.m.
Friday, Oct. 16 – Student Council Classroom Representative Applications Due
Friday, Oct. 16 – 2:15 p.m. Dismissal
Friday, Oct. 16 – Soccer Clinic, 2:15-3:30 p.m.
Upcoming Events…
Monday, Oct. 19 – Soccer Clinic (for Main Building students only), 3:15-4:15 p.m.
Wednesday, Oct. 21 – Student Council Classroom Representative Speeches and Election
Wednesday, Oct. 21 – AOGPE Subscriber Session I—All About Orton-Gillingham,
6:30-8:30 p.m.
Friday, Oct. 23 – Teachers' Workday (12 p.m. dismissal for students)
Monday, Oct. 26 – Soccer Clinic (for Main Building students only), 3:15-4:15 p.m.


October Calendar
Please click here for a schedule of events for the month of October at Riverside School.
Transition Meeting

Please contact Debra Mitchell, Riverside School's Director of Admission, Transition, and Testing if you are considering transition from Riverside during the 2021-22 school year, and if you have not already received information or the Zoom link.
Welcome, Matthew Velasco

The Riverside community joins in welcoming Matthew Velasco as a part-time Instructional Aide. In his role, Matthew will serve multiple, instructional areas, including classroom support, computer lab monitoring, and student supervision.
"I like Riverside's mission of helping kids with learning differences and making
sure they don't fall through the cracks," says Matthew, who was born and raised
in Arlington. "I want to help them succeed.
A Chesterfield resident, Matthew is a 2020 graduate of the College of William & Mary with a degree in physics. He has taught kickboxing and is interested in history, engineering, and enjoys attending Broadway productions.
Riverside Seeking An Instructional Aide Employee
(working on Mondays only from 7:30 a.m.-3:30 p.m.)

Want to be part of a flourishing independent day school, complete with students actively engaged in the learning process, as well as top-tier and supportive faculty, staff, and administrators?
Riverside School is currently inviting qualified applicants to fill a part-time Instruction Aide position. The successful candidate will work on Mondays only from 7:30 a.m.-3:30 p.m., and serve multiple instructional areas, including classroom support, computer lab monitoring, and  student supervision, among other responsibilities.
Click here to learn more and apply.

CONTINUING EDUCATION
Special Parent Opportunity
FOR THOSE OF YOU WHO SAID YOU WOULD LIKE more insight into the Orton-Gillingham Approach, but you're not ready to commit to our 60-hour Associate Class, we have just the thing for you!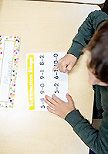 On Wednesday, Oct. 21, we're kicking off our first Subscriber Series session. In October, November, January and February, we'll offer four different two-hour sessions of official OGA curriculum. Together, the eight hours of sessions cover the entire Subscriber level curriculum. Attendance at all four sessions will qualify you to hold Subscriber Membership with the Academy (www.ortonacademy.org).
The Subscriber Sessions will be led by Riverside's Fellows and Fellows-in-
Training, Cynthia Davis, Leda Spencer, and Ann-Marie Lundmark. The sessions a
re being offered and advertised to area professionals, however they are FREE
for Riverside parents.
Find more information here and register today. At this time, Sign-up is available just for Subscriber Session I .
Please note: Sessions will be conducted remotely using the 'Zoom' platform. Login information will be sent in advance of each session.

Robotics Club Ready to Roll Into Action—Register Today


ARE YOU LOOKING FOR A CLUB where you can develop new friendships while having a blast building and programming a robot?
Riverside's Robotics Club is starting this month and is open to any Ticer Hall student.
Applications for interested individuals were sent home on Monday, Oct. 5 and the club will be limited to nine students following interviews.
Please pick up a registration form from Mrs. Bushhouse today or click
here to show your interest.
A digital form was e-mailed to Ticer parents on Tuesday, Oct. 6.

Student Council Elections Forthcoming
RIVERSIDE STUDENT COUNCIL OFFICER APPLICATIONS are due tomorrow, Friday, Oct. 9, ahead of the election coming up on Wednesday. Students in the classes of Mrs. Bushhouse, Mrs. Sculthorpe, and Mrs. Estes are eligible to run for Officer positions.
Click here for Student Council Officers application, campaign rules, duties, and requirements.
Classroom Representative applications are due on Oct. 16, with elections the following week.
Click here for Student Council Classroom Representatives information  

Development Update
WHEN THE CALENDAR REACHES MID-OCTOBER, that means two events are quickly approaching for the Development Office.
One is the cutoff date for donations to be accepted through the Birdies for Charity program. Remember, you can increase a donation to Riverside by 10 percent by giving through this program before Oct. 18.
The other event is our Fall Thankathon. Throughout the week of Oct. 26, we will be calling prior donors to thank them for their gifts (we are not asking for new gifts at this time). If you are willing to volunteer and make 10 calls, please reach out to me. We will provide training, scripts, and info sheets to help you. Past
callers have had great conversations with folks who really care about Riverside.
I hope you are having a great start to fall!
— Leo Rohr
Director of Development 

from the desk of…
the Head of School

I JUST WANTED TO TAKE A MOMENT to say how appreciative I am of our parents, especially on how careful, sensitive, and smart you are being on monitoring your children's health when considering school attendance. I have had many phone conversations with parents on this topic, and they have all been positive and helpful.
In the Virginia autumn, it is always difficult to tease out when a sniffle or scratchy throat is just a seasonal allergy or the onset of a cold/flu/strep case. You all have been great about communicating with us openly and with working with your own pediatricians, and I want you to thank you for it.
Riverside has a great community of parents, teachers, and students, and we all want the same thing—to have a healthy and safe school environment that stays in-person for as much of the school year as we possibly can. Thank you, parents, for your important role in this.
In Their Own Words…
"I've made new friends here and they are really nice. They invite me to play."
— Alexander, student at Riverside School

Last Friday's Corny Joke
Please click here for this week's 'Corny Joke' and picture >>