Riverside School eNews, Sept. 9, 2021
Thursday, September 9th, 2021
For Your Calendar
Tuesday, Sept. 14 – Back-to-School Night, 6:30 p.m. (via Zoom)
Wednesday, Sept. 15 – Half-Day (12 p.m. dismissal)
Wednesday, Sept.15 – Soccer Practice, 12- 1:15 p.m.
Upcoming Events
Monday, Sept. 20 – Soccer Game (Younger Group), 4 p.m.
Tuesday, Sept. 21, – New Parent Workshop—How, What and Why We Teach, 6:45-7:15 p.m. (via Zoom)
Wednesday, Sept. 22 – First Day of Fall
Wednesday, Sept. 22 – Soccer Practice, 2:15-3:15 p.m.



News and Notes
September Calendar
Please click here for a schedule of events for the month of September at Riverside School.

Important Notice About Back-to-School Nights and
New Parent Workshop This Month

Riverside families, please be advised that the Back-to-School night on Tuesday, Sept. 14 (6:30 p.m.) as well |as the New Parent Workshop  on Tuesday, Sept. 21 (6:45-7:15 p.m.) will be conducted via virtual technology / online via the Zoom platform.
Login information will be sent to attendees in advance.
After-School Care Alert

Are you looking for after-school care?  Riverside School is partnering again this year with Skipwith Academy at Huguenot Road. Skipwith Academy comes directly to Riverside every day after school to pick your child. They have options for every day, or the occasional drop-in. Interested in learning more? Please contact their Director, Asheli Black, at (804) 323-6804.


Music Notes


THIS WEEK, WE HAD A GREAT FIRST DAY of beginning band class. Mrs. Bider brought donuts and her dog, Emmett!
We learned about the trombone and the trumpet. Many of the students have
already picked their instruments and we should be able to start learning how to put our instruments together soon.
— Cori Bider
Music Teacher

Development Update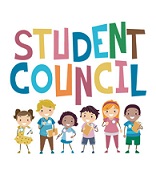 IT IS MY HONOR AND PLEASURE TO SERVE as the Student Council Coordinator again this school year. Riverside has a great tradition of Student Council leadership and philanthropy. Just last year, Riverside's Student Council led creative fundraising efforts that supported FeedMore, Children's Hospital of Richmond, the Richmond SPCA, and the Virginia Aquarium.
During Wednesday's morning assembly next week, we will share details with the children about Student Council positions and the process of running for election. In the meantime, if any of you have questions about Student Council, please feel free to reach out to me.
— Leo Rohr
Director of Development

from the desk of…
the Head of School



IT WAS GREAT TO SEE SO MANY STUDENTS this week participating both in our new band program and in our after-school soccer program.
Music is important, and I believe that there is nothing better at assuaging anxiety and fostering well-being in children. Those are some of the reasons that I play guitar and sing for our students every day at our Morning Assemblies.
Health and exercise are also important, and I love that Riverside's curriculum includes daily PE classes, as well as additional opportunities for recess and outdoor play.
Please keep reading our weekly newsletter for news of upcoming band performances and scheduled soccer games.
In Their Own Words…
"It is easier to learn here because of the one-on-one attention."
— Joseph, student at Riverside School

Last Friday's Corny Joke
What do you call a boy cow who sleeps a lot?
A bull-dozer!