Riverside School eNewsletter, Aug. 30, 2018
Thursday, August 30th, 2018
For Your Calendar
2:15 p.m. Dismissal – Friday, Aug. 31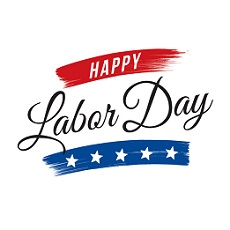 Labor Day Holiday – No School, Monday, Sept. 3
T-Shirt Orders Due – Thursday, Sept. 6 
Order forms are being sent home today.
Summer Reading Work Due – Friday, Sept. 7
Parents' Association Meeting – Wednesday, Sept. 12, 8:15 a.m., Library
New Parent Workshop (Mayer, Myers, Waldenmaier, Shoop)  

Wednesday, Sept. 12, 6 p.m.

Back-to-School Night (Mayer, Myers, Waldenmaier, Shoop)
Wednesday, Sept. 12, 7 p.m.
New Parent Workshop (Bushhouse, Hague, Sculthorpe, Estes)
Thursday, Sept. 13, 6 p.m.
Back-to-School Night (Bushhouse, Hague, Sculthorpe, Estes)
Thursday, Sept. 13, 7 p.m.
School Photos – Thursday, Sept. 13


News and Notes
Family Information Updates

For most of you, it's been a few months since your information was filled out on TADS. Therefore, please call the school or send any updates to info@riversideschool.org.
This includes cell numbers, address, medications your child takes at home and at school, afternoon carpools, changes in the Riverside Directory, and persons authorized to pick up your child. We will resend the Riverside Directory next week once updates are made.
Important Papers Being Sent Home Today

Please check your child's green folder for the papers listed below.
Aplicable papers are to be filled out and returned in the folder.
– White emergency card to fill out and return to school by Tuesday, Sept. 4
– T-Shirt Order Form (no cost to parents)
– R.E.A.D. Permission – CLICK HERE TO DOWNLOAD
– Parent and Handbook Acknowledgement Receipt (if needed)
– Release of Information (new parents only)
– Carpool Authorization (if needed)
Cell Phone Alert Test
Please be aware that we will be testing out our alert system on Tuesday, Sept. 4, during the school day. This is only a test. If you do not receive anything by the end of the school day, please call the school or reply to info@riversideschool.org.


Carline Route
Our afternoon carline is working well. We thank all the drivers for their patience as we work through this new system. Learn more and view the route.
Summer Reading
By Friday, Sept. 7, bring any proof of summer reading (examples listed below) to our librarian, Mrs. Bachmann, and receive your choice of a paperback book and school supplies. You will also receive coupons towards the November book fair purchases.


– Summer reading certificate from public library
– "Books Read" list from a bookstore or the public library
– The Summer Reading section from your binder
– A list of books read, or listened to, written on notebook paper
Life is Full of Drama—Introducing Riverside School's
Drama Club, Starting Sept. 11

Join us Tuesday afternoons for some creative arts fun as a part of the newly-introduced Riverside Drama Club. Each week will include theatre games and drama skills. A short play will be performed at the final class. Drama helps build confidence, self-esteem, and verbal speaking skills.
Learn more about Riverside's Drama Club via this flyer and permission form.
2018-2019 School Calendar and September Monthly Calendar
Click here for the full calendar and click here for the calendar for the month of September.
Riverside School Sponsoring Event Featuring Renowned
ADHD Specialist Dr. Russell Barkley

Riverside is sponsoring a fall parent program featuring Dr. Russell A. Barkley, an ADHD specialist, on Sept. 25 at 7 p.m. in St. Michael's Episcopal Church Parish Hall, directly adjacent to Riverside. The event is open to the public.]
Dr. Barkley is an internationally recognized authority on attention deficit hyperactivity disorder (ADHD or ADD) in children and adults. He has dedicated his career to widely disseminating science-based information.
Call for Substitute Teachers
Want to be a part of a flourishing independent day school, complete with supportive and engaging students, faculty, staff, and administrators? From time to time, Riverside relies on substitute teachers to fill instructional roles and other needs. In order to apply, please send a cover letter and resumé to info@riversideschool.org.

Parents' Association Volunteer Opportunities
Thank you to all of our wonderful families for coming to the School Picnic on Monday. We hope everyone's year is off to a great start.
Please mark your calendars for our first meeting to be held on Wednesday, Sept. 12, at 8:15 a.m. in the library. We will be discussing the various opportunities to get involved throughout the year.
Harvest Moon Social

The Harvest Moon Social is Friday, October 19. This is a great way to catch up with old friends and meet new families.
There is also a silent auction to help raise money for our school. We need your help! If you would like to volunteer or if you have an item you would like to donate for our silent auction, please email Brittany Cooper at bncoop@comcast.net.
Room Parents Needed
We are in search of a few more volunteers to be Room Parents. Please sign up using this link.
Volunteers for Distribution of Lunches
As a fundraiser, the Parents' Association coordinates lunch orders from Chick-fil-A and Pizza Hut.


We will begin taking orders for lunches later this month with the distribution of lunches beginning in October. We need parent volunteers to help distribute lunches on Fridays from 11 a.m.-1 p.m. If you are interested in volunteering, please email Elizabeth Coleman at twocolemans@gmail.com.
Elizabeth – (301) 466-9039 – twocolemans@gmail.com
Kim – (804) 437-3957 – kim@kimalleymodels.com

Greetings from the Development Office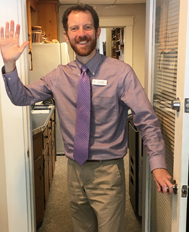 Hello, Riverside community. This is Leo Rohr, your new Director of Development. I am finishing up my fourth week on the job and I am so excited to be here! It has been such a pleasure to meet many of you over these first few weeks, and I look forward to meeting so many more as we progress through the school year.
The door to the Development Office is always open, so feel free to drop in and say hello when you are at the school. I am really interested in learning as much about Riverside as possible, so if you are willing to tell me your Riverside story over a coffee, lunch, or just a few minutes after drop off, please reach out to me at lrohr@riversideschool.org or at extension 106.
Again, I am so happy to be a part of the Riverside team and I'm looking forward to a great year!

from the desk of…
the Head of School

GREETINGS AND SALUTATIONS AT THE BEGINNING of the 45th school year of Riverside School!
For those of you who are new to Riverside this year, I try to use this space in the newsletter to offer recognition, to say thank you, or even just to share something that I have observed over the past week.
We have had a great start to the school year, and much of the credit for that goes to our exceptional faculty and staff. Thank you, teachers and staff!
Thanks also go to our parent volunteers and especially our Parents' Association. From our summer workday to the First Day of School Picnic, our parent volunteers make great things happen at Riverside.
Finally, I want to thank our 18 members of our Board of Trustees. These friends of Riverside, most of whom do not have a child enrolled at the school, selflessly donate of their time, talent, and treasure, not only to ensure that Riverside is the best school it can possibly be today, but also so that Riverside School will continue to serve students and their families in the years to come.

Quote of the Week 
"A person always doing his or her best becomes a natural leader, just by example."
— Joe DiMaggio, baseball player


Last Friday's Corny Joke
 
Why did the M&M go to school?
Because he really wanted to be a Smartie! 
Quotable
"I like the new playground and the track next to it."
— Spencer, student at Riverside School