Riverside School eNewsletter, May 10, 2018
Thursday, May 10th, 2018
Rare and amazing accomplishment by Riverside School's
incredibleinstructor Cynthia Davis, who was recently accepted
as a Fellow of the Academyof Orton-Gillingham (O-G) Practitioners
and Educators (AOGPE). Becoming an O-G Fellow represents the
highest level of credentialing from the Academy.
Please click here to learn more about Mrs. Davis' achievement.
For Your Calendar
Soccer Games Today — Last Games This School Year
Riverside '1' – 3:30 p.m.; Riverside '2' – 4:30 p.m. Matches are held at Sabot at Stony Point, 3400 Stony Point Road, Richmond, Va. 23235
The full schedule is available (subject to change).
Gelati Celesti (Stony Point location) Fundraiser Today, May 10
The Riverside Parents' Association is holding a fundraiser at Gelati Celesti from
3-8 p.m. Twenty percent of the proceeds will be donated to the Parents' Association.
Intermediate School Sky Ball Tournament — Friday, May 11
The Sky Ball Tournament starts next Friday, May 11 (also Friday, May 18 and Friday, June 1). Pickup is at 3:05 p.m. in the Riverside carline.
Sneed's Nursery Fundraiser — Last Day is This Sunday, May 13
Ten percent of the sales made at Sneed's Nursery will come back to Riverside's Parents' Association. Families must identify themselves as part of the Riverside Sprout Program.
Soccer Awards, Monday, May 14, 3:30-4:30 p.m.
Join fellow teammates and families in the gymnasium as we celebrate the soccer season.
Run Club, Wednesday, May 16
This is the last run club for the school year! The session will end with ice pops in the courtyard and prizes will be awarded to anyone who brings their completed running log. Pickup is at the regular time—4:15 p.m. in the Riverside carline.
Riverside Day at the Squirrels Game on Sunday, May 20, 1:05 p.m.
Come out to The Diamond and enjoy a fun day at the Flying Squirrels game with Riverside School! ALL tickets purchased through this link will benefit Riverside ($4 earned on each ticket). Only 27 more tickets need to be purchased before Hal Waller throws out one of the first pitches! Please contact Sarahbeth Spasojevich: (757) 663-8895 (text / cell) or via e-mail.
Author Steven K. Smith Visit, Tuesday, May 22
Local author, Steven K. Smith, will visit Riverside and talk about being an author, as well as the writing and history in his books. He writes a series of chapter-book mysteries set in Richmond: Belle Isle, Church Hill, etc. If you would like to purchase one of his books and receive a 20 percent discount, please order ahead of time by completing the form. All orders are due on Friday, May 18 with checks payable to MyBoys3 Press. Books and audiobooks may also be purchased in bookstores and on Amazon. If you purchase a book on your own and want it signed, please bring the book on May 22. Book purchase is voluntary.
Intermediate School Tea Dance, Wednesday, May 23
Parents of Intermediate School students are invited to attend the Tea Dance at 11 a.m. and watch the students as they perform all the many dances they have learned this year.
Looking Ahead
Friday, May 25 — No School for Students (Teachers Workday)
Monday, May 28 — Memorial Day Holiday (No School)
Thursday, June 7 — Last Day of School for Students (12 p.m. dismissal)
Friday, June 8 — Year-End Parent Conferences
Please click here for the May/June calendar.
The full Riverside calendar is available.


News and Notes

Year-End Conference Time
Please check your child's backpack for your year-end conference time. Once you are in agreement with this, please sign and return the form.
McRae Road Alert
It's spring and the police are back to monitoring McRae Road. Please be very careful that you obey the 25 mile per hour speed limit.

Parents Association Volunteer Opportunities

Riverside Lunch Volunteers
Please check your calendars and sign up if you are able to help distribute lunches. We appreciate all of your help! There will be no lunches offered in June.
Art Room Volunteers
Please check your calendars and see if you are available to help with the students' art classes on Wednesdays. If so, please sign up. Thank you.

Development Update

WE ARE ON A ROLL! Parent participation in the Annual fund has gone from 74 percent to 84 percent in just one week! Let's keep up the momentum in order to reach 100 percent by the end of the month.
There is $1,500 on the line that we do not want to lose out on. Any level of support counts toward
our participation goal. Thanks to all who have participated so far.

Please click here to donate today.

from the desk of…
the Head of School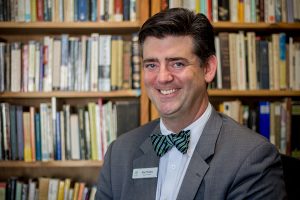 I WANT TO THANK EVERYONE for their words of encouragement this past week as I have been standing with the Annual Fund Parent Participation sign during drop-off and afternoon carline. Many of you have checked in to make sure that you have already participated, which I very much appreciate.
As I write this, our participation stands at 84 percent of our current parents. I feel confident that we will gain the support of our remaining 11 families, and I promise to keep on holding up the sign until we do. Once we have 100 percent parent participation, the school will receive a $1,500 check from an anonymous donor, and we don't want to lose this opportunity.
__

A highlight of the school year at Riverside is Founder's Day, which was held this past Friday. Riverside School's Founder and Director Emeritus Pat DeOrio and I met with each class in the library, where Pat spoke with the students and shared stories from the earliest days of the school.
It is amazing to think what started in 1974 as a one-room school house is now Richmond's premier school for dyslexic children and a nationally-known training center for teachers using the Orton-Gillingham Approach. Thank you, Pat, and thank you to all of the families, board members, and supporters over the years that helped make Riverside what it is today.

Last Friday's Corny Joke

Quotable
"Riverside helps me learn—and LF (Language Fun) shows how it all works."
— Mason, third-grader at Riverside School

Riverside School's mission is to provide remediation of language skills for
students with dyslexia and similar language-based learning differences
in grades K-8, so that they can return to mainstream education
fully prepared to realize their highest potential.