Riverside School eNewsletter, May 17, 2018
Thursday, May 17th, 2018
Riverisde Head of School Mr. Hal Waller is warming up as he
will be throwing out one of the first pitches at Riverside's Day
at the Flying Squirrels game this Sunday, May 20 at 1:05 p.m.
For Your Calendar
Last Day to Purchase Squirrels Game Tickets, Tomorrow, May 18
Tomorrow is the final day to purchase tickets for Riverside Spirit Day at the Squirrels ballpark, with proceeds benefiting Riverside's Parents' Association.  


The game is on Sunday, May 20, at 1:05 p.m. We've surpassed our goal of 100 tickets, so Mr. Hal Waller, Head of School, will throw out one of the first pitches! Riverside will be seated in section 214, although there are no assigned seats with general admission tickets. Please look for the Riverside signage.
Please contact Sarahbeth Spasojevich: (757) 663-8895 (text / cell) or via e-mail if you have any questions. See you at the ballpark!
Intermediate School Sky Ball Tournament — Friday, May 18
Pickup is at 3:05 p.m. in the Riverside carline.
Student Council FUN-draiser, Monday-Wednesday, May 21-23
Every year Student Council purchases something for the school as a gift. This year, Student Council had trouble deciding upon something they wanted to buy for the school. They agreed that they are very lucky kids and while there are some things they would like, they would like to help someone else.
Student Council has decided upon Worthdays (www.worthdays.org), an organization that sponsors Birthday Boxes for children in foster care. This is a locally run organization. People, schools, and groups volunteer to sponsor a birthday box of an individual in foster care. They might be living in a group home, a treatment facility, a foster home, or some even live on their own. The box is usually a clothes basket, wooden box, or some other box that they can keep and use to transport their belongings from place to place when they have to move. It is then filled with birthday treats (like cookies, cupcakes, candy, etc.), party hats, napkins, candles, and birthday gifts tailored to each child.
We will be having a FUN-draiser starting next week where students vote for their favorite teacher or administrator to dress up in silly clothes, kiss a lamb, or get a pie to the face. Students will vote with their quarters. Each quarter counts as one vote. The person with the most votes wins!
Monday, May 21 — Dress Up the Teacher
Mrs. Mayer, Mrs. Eklund, Ms. Miller, Mrs. Sculthorpe, Mrs. Waldenmaier, Mr. Waller
Tuesday, May 22 — Kiss the Lamb
Mrs. Cross, Mrs. Waldenmaier, Mrs. Morton, Mrs. Davis, Mr. Waller
Wednesday, May 23 — Pie in the Face
Miss Myers, Mrs. Raper, Mrs. Robbins, Mrs. Estes, Mr. Schein, Mr. Waller
Please let Mrs. Sculthorpe know if you have any questions by contacting her via e-mail.
Author Steven K. Smith Visit, Tuesday, May 22

Local author, Steven K. Smith, will visit Riverside and talk about being an author, as well as the writing and history in his books. He writes a series of chapter-book mysteries set in Richmond: Belle Isle, Church Hill, etc.
If you would like to purchase one of his books and receive a 20 percent discount, please order ahead of time by completing the form. All orders are due on Friday, May 18 with checks payable to MyBoys3 Press. Books and audiobooks may also be purchased in bookstores and on Amazon. If you purchase a book on your own and want it signed, please bring the book on May 22. Book purchase is voluntary.
New Parent Workshop, Tuesday, May 22
New parents are asked to attend this valuable workshop "Understanding Test Scores." The session starts at 7 p.m. and will last approximately an hour.
Intermediate School Tea Dance, Wednesday, May 23
Parents of Intermediate School students are invited to attend the Tea Dance at 11:15 a.m. and watch the students as they perform all the many dances they have learned this year.
Looking Ahead
Friday, May 25 — No School for Students (Teachers' Workday)
Monday, May 28 — Memorial Day Holiday (No School)
Thursday, June 7 — Moving-On Ceremony – 8:30-9:30 a.m. and Last Day of School for Students (12 p.m. dismissal)
Friday, June 8 — Year-End Parent Conferences
Please click here for the May/June calendar

News and Notes
Year-End Conferences, Friday, June 8

If you have not returned your conference acknowledgement form, please do so by Monday, May 21. If you cannot attend your scheduled time in person, teachers will make arrangements to call you during this time slot or possibly reschedule another phone call time.
2018-19 School Calendar
It's never too early to plan ahead, so please review the 2018-19 Riverside School calendar.

Parents Association Volunteer Opportunities
Riverside Lunch Volunteers

Please check your calendars and sign up if you are able to help distribute lunches. We appreciate all of your help! There will be no lunches offered in June.
Art Room Volunteers
Please check your calendars and see if you are available to help with the students' art classes on Wednesdays. If so, please sign up. Thank you.

Development Update
YOU DID IT! 
The Annual Fund has 100 percent participation from our current families! We are at $136,038 cash in hand as of today, surpassing our goal by over $21,000. Soon, we will have $1,500 to add to that total thanks to a challenge gift from a donor.
What a great way to end a remarkable school year. Thanks to each and every one of you!

Please click here to donate today.

from the desk of…
the Head of School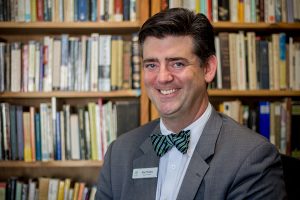 IT HAPPENED JUST THIS MORNING during student drop-off. We hit 100 percent parent participation for the Annual Fund Campaign.
I felt sure that it would happen at some point before the May 31 end of the campaign, but it was still surprising to be handed the final envelope, and I really didn't know what to do other than say thank you. Only as the parent drove off, did I realize that I needed to get a marker and update the sign.
This is a true milestone for Riverside. No one can remember a time in the school's past when Riverside hit 100 percent parent participation. This will earn an additional $1,500 challenge grant for the students, and it will be a boon for fundraising next year. Very few schools ever hit 100 percent parent participation, and when we share this with potential donors, they won't be able to help but realize that something truly amazing is going on at this little school on McRae Road.
Why was it able to happen? One reason is our Board of Trustees. We have an amazing Board that gets our mission and gets our kids and gets philanthropy. They always donate at 10 percent participation in the Annual Fund, and they are extremely generous with their giving.
Another reason is our teachers. Our teachers are experts at what they do, and they have a heart for their students. They set a tone where students are expected always to do their best and where students aren't afraid to try hard things because they know that their teachers are right there beside them. Our teachers have donated to the Annual Fund at 100 percent participation for a number of years, and it speaks volumes that they support the school's mission and our shared vision for the future.
Of course, the parents themselves are the clear reason why we hit 100 percent parent participation in the Annual Fund Campaign this year. Our parents are wonderful! They volunteer their time, they partner with our teachers, and they are our biggest ambassadors to the greater community.
And clearly, our parents believe in philanthropy and understand how important having a culture of philanthropy is for Riverside.
Thank you, Riverside parents!

Last Friday's Corny Joke

Quotable
"I love LF (Language Fundamentals). We are doing some end-of-the year testing right now and I like to see how I am doing and progressing."
— Dominic, fourth-grader at Riverside School
Riverside School's mission is to provide remediation of language skills for
students with dyslexia and similar language-based learning differences
in grades K-8, so that they can return to mainstream education
fully prepared to realize their highest potential.