Riverside School eNewsletter, Oct. 25, 2018
Thursday, October 25th, 2018
For Your Calendar
Thursday, October 25 – Soccer Game: Riverside '2' vs.
Sabot '2,' 4:30 p.m.
12 p.m. Dismissal – Friday, October 26
Friday, October 26 Soccer Game: Riverside '1' vs. All Saints, 5:30 p.m. (no soccer practice for either team)
Drama Club – Tuesday, October 30, 3:05-4:15 p.m.
Soccer Game: Riverside '2' vs. Montessori – Thursday, November 1, 5:30 p.m

News and Notes
Thank You

We extend heartfelt appreciation to everyone at Riverside for their cooperation and being so accommodating during this week's photo shoot by our branding and marketing partner, Rocket Pop Media. Thanks to everyone's teamwork, the photo shoot was a great success.
November Calendar

Attached, please find the calendar with all the activities for the month of November.

Looking Ahead…

Grandparents and Special Friends Day is Tuesday, November 20. Invitation postcards will be mailed soon; however, listed below are the times for the grandparents and special friends to attend:
8-9:30 a.m. – Mrs. Shoop, Mrs. Bushhouse, and Mrs. Hague
9:30-10:45 a.m. – Mrs. Sculthorpe and Mrs. Estes
10:45 a.m.-12 p.m. – Mrs. Mayer, Miss Myers, and Mrs. Waldenmaier
Scholastic Book Fair


Riverside School's "Enchanted Forest Book Fair" will appear November 14. Plan to view its wonders and visit, November 16 (7:30-8 a.m. and 2:15-3:15 p.m.), November 19 (7:30-8 a.m. and 3-4 p.m.), and November 20 (7:30 a.m.-12 p.m.; note: special shopping at Grandparents and Special Friends Day).
We look forward to seeing you there!
Riverside School Online Store – Fall Launch is Coming Soon!    
Get ready to order Riverside shirts, fleeces, car magnets, water bottles and more!
Art Studio Supplies Request

Brown paper, handled grocery bags and plastic bottles are still needed for art projects. Please check at home and have your child bring in any items
you would like to donate. Thank you for your support!
Register for Admissions Open House,
Set for November 15 at Riverside
Learning to read should be as easy as ABC. For one out of five children, it's not.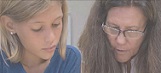 If you or someone you know has a student who is struggling to read and that you think may have a language-based learning difference, join us to learn more about our school and programs at Admissions Open House on November 15 from 9-11 a.m.:
• Ask questions and talk with current students, as well as parents
• Learn more about our programs and the Orton-Gillingham Approach
• Speak with our teaching faculty, instructors, and administrators
• Learn about the application process
Click here to reserve your spot.

Riverside Alumni Social is November 7 at
Hardywood Park Craft Brewery

Please join Riverside's Head of School, Hal Waller,
andother former classmates for an alumni social on November 7 from 5-7 p.m. at Hardywood Park Craft Brewery (2410 Ownby
Lane, Richmond, Va. 23220). We would love to see you and hear how you are doing.
Please contact Riverside's Director of Development, Leo Rohr, at lrohr@riversideschool.org or give us a call at (804) 320-3465. Please feel free to share this with your former Riverside classmates. We hope to see you at Hardywood.

Parents' Association
THE PARENTS' ASSOCIATION WOULD LIKE TO THANK all of the parents, teachers, staff, and Board of Trustees for supporting this year's Harvest Moon Auction Party. We are appreciative of all of the donated items, as well as the time and efforts donated by so many.
If you have not already done so, please pick up pumpkins and mums that were loaned for the event. Thank you for helping to keep the decorating costs down.
We would like to remind everyone who RSVP'd by Monday, October 15, that you were included in the catering count,
and we ask that you please send in the $35 per ticket so that we are able to cover the catering costs.
We also have several items that were not sold in the silent auction that are still available for purchase. If you are interested in purchasing the items, please send Elizabeth Coleman an e-mail.

19 – Newseum – Take a trip to Washington, D.C. and enjoy two (2) general admission tickets to the Newseum. Value: $50.
36 – Kung Fu – Academy of Kung Fu offers a gift certificate for two (2) weeks of children or adult classes and a t-shirt. Value: $120.
37 – Enjoy White Teeth – Visit Dr. Brown, Reynolds, Snow and Lenoir for a professional in office zoom whitening treatment. Value: $600.
43 – Learn a New Sport – i9 Sports has been helping kids succeed through sports and your child can, too, with a gift certificate good for one (1) i9 Sports Registration. Value: $178.
52 – It's Sunny Outside – Protect your eyes while looking classy in unisex Ralph Lauren sunglasses. Includes a $50 gift certificate to make them into prescription lenses if you choose. Donated by Custom Optics. Value: $200.

Development Update 
IT WAS SUCH A PLEASURE TO SEE so many parents and friends at the Harvest Moon last week. The Parents' Association organizers and volunteers worked extra hard to pull everything together, so I would like to give a huge amount of thanks to them for putting on such a great event.
In the Development Office, we are already working on the
next event, which is Grandparents and Special Friends Day, set for November 20. Invitation postcards are going out this week, and we would appreciate any help from you in getting your grandparents and special friends excited about attending. If you have not done so already, please let me
know if there are any additional people you would like us to
invite (lrohr@riversideschool.org).
It is always such a treat to welcome our students' grandparents and special friends and show them all of the amazing things going on at Riverside. We are looking forward to another fantastic day this year!
— Leo Rohr
Director of Development

from the desk of…
the Head of School

I'M SORRY THAT I MISSED my "From the Head of School's Desk…" column last week, but I was chaperoning the Intermediate School two-day trip to Camp Horizons.
It was a wonderful trip, full of team-building and problem-solving exercises, as well as just plain fun. There was horseback riding, campfire songs, and bunkhouses, and the weather couldn't have been better.
This was my third trip to Camp Horizons with our Intermediate School, and the response from our counselors this year is the same as all past years–Riverside students stand out from other school groups for their curiosity, their respectfulness, and their encouragement of each other. Our students are a pleasure to take on trips like these, and a big factor in this is the leadership of their teachers. Thanks go to Michele Estes and Sara Sculthorpe for organizing and chaperoning the trip.
On the subject of "thank yous," thank you to all of the parents who organized, attended, and donated/solicited items to the Harvest Moon Festival and auction. The final tally for the auction is not quite finished, but it looks like it will be the most successful event to date.

Last Friday's Corny Joke 
What do you call two witches that live together?
Broommates!

Quotable
"I like it here because of the small class sizes and everyone is not running all over the place."
— Jessica, student at Riverside School