RIVERSIDE ORTON-GILLINGHAM SUMMER CAMP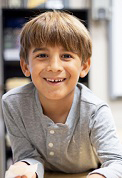 Help prepare your child's return to school this fall with the skills they need to succeed. This camp will provide campers with 45 minutes of one-on-one, multisensory language instruction with a Riverside trained Orton-Gillingham teacher every day.
In addition, the camp will include math, writing, and either science or library and music—all provided in a small group setting. Camp registration is open to the public. Please note: Camp fills quickly, so please reserve your child's spot today.
Pertinent camp details are below:
• – For Rising Kindergarten-Rising Grade 6
• – Monday-Friday, July 20-31, 2020
• – 8:30 a.m.-12 p.m.
• – Cost is $850 (non-refundable deposit of $200 is due with registration and applied toward tuition. Tuition balance is due by June 1.)
• – Sign up today as spots fill quickly!
Please click here to register for the Riverside Orton-Gillingham Summer Camp (note: the application cannot be submitted online) >>
RIVERSIDE ARTS AND STEM SUMMER CAMP
A unique day camp, students have the opportunity to explore their creative side in a more relaxed summer setting with current Riverside teachers. Campers will participate in crafty arts that will include tie-dye, Ojo de Dios, friendship bracelets, and more! Additionally, makerspace will allow campers to build and design to solve problems.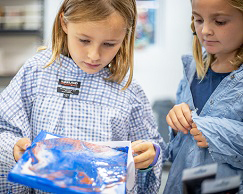 During the music block, children will create music using the classroom xylophones, metallophones, and glockenspiels. Most sessions end by singing fun songs along with the piano. Technology activities will incorporate interactive coding and programming.
Camp registration is open to the public. Please note: Camp fills quickly, so please reserve your child's spot today. Pertinent camp details are below:
• – For students in rising Grade 2-rising Grade 6
• – Monday-Friday, June 22-26, 2020
• – 8:30 a.m.-12 p.m.
• – $250 (full tuition is due at registration)
Please click here to register for Riverside Arts AND STEM Camp (note: the application cannot be submitted online) >>
Please click here to learn more about Riverside Summer Camps >>