Riverside School could not provide its unique learning environment without the help and support of many people.
Parents and families, current and former staff, alumni, foundations, and friends of the school all contribute in various ways. Donations to the Annual Fund or Riverside's Endowment Funds help the school enhance the experiences for our students. Alumni come back to the school to speak to students and also gather together to network and socialize. Volunteers help with special events and programs in addition to the more frequent duties of the Parents' Association.
Please explore the pages of this section or contact the Development Office to learn about the different ways you can contribute to Riverside. Thank you for your support!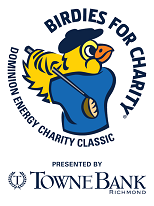 Limited-time opportunity to boost your donation by 10%!
Please click on the Birdies for Charities link to the left or here to make a gift to Riverside School through the Dominion Energy Charity Classic's Birdies for Charity program presented by TowneBank. The program runs through Oct. 20, 2019.
Riverside will receive your gift plus an additional 10 percent. You will receive a receipt via email from PGA TOUR Charities for tax-deduction purposes.
Archived News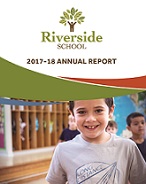 View the 2017-18 Riverside School Annual Report