OGA SUBSCRIBER LEVEL COURSEWORK
FOR THOSE OF YOU WHO SAID YOU WOULD LIKE more insight into the Orton-Gillingham Approach, but you're not ready to commit to our 60-hour Associate Class, we have just the thing for you: Subscriber Sessions!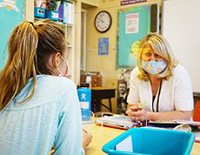 What are Subscriber Sessions?
Official Orton-Gillingham Academy Courses designed to provide insight into the nature of dyslexia and a basic understanding of the science, rationale, and structure behind the Orton-Gillingham (O-G) Approach.
Who should attend Subscriber Sessions?
Subscriber Sessions are recommended for parents of children with dyslexia, individuals with dyslexia, and school administrators, and professionals in related fields who wish to learn more about the O-G Approach.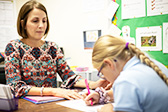 Do Subscriber Sessions Certify me?
Those who attend all four Subscriber Sessions will receive a Certificate of Completion which will enable them to become an Orton-Gillingham Academy Subscriber Member of the Academy of Orton-Gillingham Practitioners and Educators. Subscriber sessions do not qualify or equip participants to use the O-G Approach in an instructional setting.
Each session is $25. Riverside parents and grandparents attend for free, so please come join us! Dates for the upcoming 2022-2023 season are coming soon. 

The Subscriber Sessions are led by Riverside's Fellows and Fellows-in-Training, Cynthia Davis, Leda Spencer, and Ann-Marie Lundmark. Attendance at all four sessions will qualify attendees to hold Subscriber Membership with the Academy (www.ortonacademy.org).