Free Webinar Being Conducted for Riverside Families—'Little-Known Secrets of Paying for College'
Thursday, January 14th, 2021
NORTH CHESTERFIELD, Va.— FOR MANY FAMILIES, THE COST OF HIGHER EDUCATION is a daunting proposition.
Parents lie awake at night trying to figure out how to afford sending their children to college and still have enough of their hard-earned money to be able to retire. Some families have children attending college next year and others have years to plan; but the fears of tackling these monumental and rising costs are the same.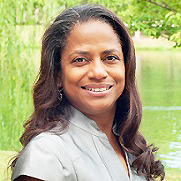 The College Funding Coach® is here to help families figure out how to pay for it! Please join us on Tuesday, Jan. 19 from 6:30–7:30 p.m. for the 'Little-Known Secrets of Paying for College' free webinar. Some of these strategies will apply to paying for private school tuition, as well.
Juliette Sykes (pictured right), a current Riverside Board member and former Riverside parent, is leading the webinar to help parents figure out how to pay for college.
This is information you can't afford to miss! Please click here to register.