Riverside School Announces New Teacher Hires for the 2018-19 School Year
Monday, June 25th, 2018
NORTH CHESTERFIELD, Va. –– Riverside School, Virginia's most trusted school for dyslexic students in kindergarten through eighth grade, has announced the hirings of Jennifer Bushhouse, Samantha Shoop, Sarah Scott, and Christy Lantz as new teachers for the 2018-19 school year.
Mrs. Bushhouse and Mrs. Shoop will be classroom teachers, Mrs. Scott will work as a math / Language Fundamentals instructor, and Mrs. Lantz will be the school's art teacher.
S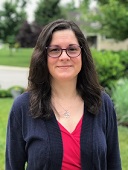 ince moving to the Richmond area seven years ago, Mrs. Bushhouse has worked as a special education teacher in grades 6-8 at New Kent Middle School. For the last three years she has taught in the English 7 collaborative setting. Over the years, she has taught all core content subjects offered by New Kent Middle School. In her role, Mrs. Bushhouse has held leadership positions, including a Staff Council Committee Member, as well as serving as the Special Education Department Chair during a two-year stint. Mrs. Bushhouse has also been trained in the Orton-Gillingham Approach, a cornerstone of Riverside's teaching philosophy.
Her classroom experience includes implementing multisensory reading instruction, addressing executive function skills, and aligning transition skills with the needs of special education students. She was hailed as the New Kent Middle School Teacher of the Year in May 2016. With her award grant resources, she created a seventh grade mini-library for an interdisciplinary unit on the Holocaust and World War II. All told, more than 500 students have had access to these books, enveloping titles including historical fiction, biographies, autobiographies, memoirs, and free verse poetry from the European and Pacific theaters, as well as the West Coast in the United States. Mrs. Bushhouse attended the most recent Institute on Dyslexia by the Virginia Department of Education (VDOE) and was a VDOE Multisensory Reading Instruction Cohort participant during the 2017-18 school year. Mrs. Bushhouse resides in Quinton with her family.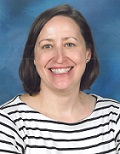 Mrs. Shoop has taught at Clover Hill Elementary School since 2007. For the past six-plus years her responsibilities have entailed working with students who have intellectual and learning disabilities. The focus of her instruction has been reading and phonics, as well as incorporating multisensory strategies focused on facilitating and improving students' progress. Mrs. Shoop also started her own private tutoring company called Swift Creek Tutorial Services Inc. to teach and assist students, including those with special education needs, a role she fulfilled from 2003-07. Her previous positions include being the Supervisor of Instruction at Grafton School in Rockville, Md. (2000-02) and working as a special education teacher at Swift Creek Middle School in Midlothian (1998-2000), Bensley Elementary School in Richmond (1997-98), and John M. Gandy Elementary School in Ashland (1994-97). Mrs. Shoop was accepted to the LD Cohort for the 2017-18 school year and was accepted to the National Board Certification Cohort in the most recent school year. Mrs. Shoop is a Midlothian resident.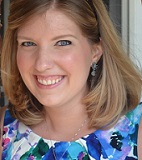 Mrs. Scott has been a special education teacher primarily students with language-based learning differences. She is an Associate Member of the Academy of Orton-Gillingham Practitioners and Educators. This distinction represents hundreds of hours of coursework and teaching and demonstrates her commitment to honing the craft of the Orton-Gillingham Approach. A published writer, since September 2017 she has been the lead preschool teacher at Woodlake United Methodist Church in Chesterfield. Her other classroom experience includes a more than four-year stint as a special educator at Triad Academy in Winston-Salem, N.C., where she taught Math, Language Tutorial, Written Expression, Reading Comprehension, Social Studies, and Science to students diagnosed with specific learning disabilities. She has also been a special educator at Trevilians Elementary School in Louisa (2004-06), as well as working as a Teacher Associate at both Baker-Butler Elementary School and Walton Middle School, both based in Charlottesville, in 2003. Mrs. Scott earned Bachelor of Arts and master's degrees in teaching from the University of Virginia.

Mrs. Lantz has been an art teacher in the Prince George County Public School system since 2005. Over a span covering nearly 10 years, she has also worked as an International Baaculerate art teacher and a gifted art teacher. In those roles, she has shown leadership by guiding, enhancing, and directing students' art projects while enhancing their appreciation for the arts. Active in explaining and demonstrating artistic techniques in the classroom, she has also delivered lectures, spearheaded two new courses, and coordinated and led a summer enrichment program for students identified as gifted in music, theatre, and art. Additionally, she has established curriculum criteria for a new gifted arts program for grades 6-12. In her roles, she has orchestrated special events, field trips, and speakers to augment students' experiences. Mrs. Lantz resides in Richmond.
Riverside's 2018-19 school year starts on Aug. 27, 2018.
ABOUT RIVERSIDE SCHOOL
An independent day school based in Richmond, Va., Riverside School's mission is to provide remediation of language skills for students with dyslexia and similar language-based learning differences in grades K-8, so that they can return to mainstream education fully prepared to realize their highest potential. Riverside's teaching approach is dedicated to providing small classes, individualized curriculum, one-on-one instruction, and a nurturing environment to enhance the learning experiences of children with dyslexia.