Riverside School Hiring for Classroom Teacher Position
Monday, February 28th, 2022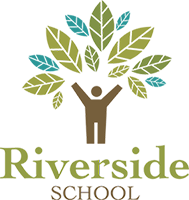 Riverside School is a private school that serves students in grade K-8 with dyslexia and similar language-based learning differences. We provide one-on-one reading instruction, small class sizes, and a nurturing environment so that students can return to mainstream education fully prepared to realize their highest potential.
Full-Time Classroom Teacher
Description:
• Monday–Friday, 7:30 a.m.–3:30 p.m. when school is in session (not breaks or summer, unless otherwise directed)
• This position reports directly to the Director of Curriculum.
Qualifications:
• Valid special education or reading specialist license or provisional license preferred
• Highly-motivated and able to work independently.
• Excellent oral and written communication skills.
• Self-confident, adaptable, and able to work collaboratively with and garner the respect of fellow teachers.
Responsibilities:
Manage a homeroom of up to 12 students:
• Supervise homeroom and homeroom activities.
• Act as an advisor to homeroom students.
• Establish supportive, trust-based coaching/counseling relationships with students.
• Become familiar with each student's case file including biographical history, family circumstances, health and treatment history, testing records, school history, diagnostic and achievement test results and learning strengths and weaknesses.
• Act as the main communication channel with students' parents.
• Maintain regular, open communication with parents.
• Conduct conferences with students' parents.
Teach Assigned Classes:
• Plan, prepare, and deliver lesson plans and instructional materials that facilitate active, multisensory learning.
• Submit weekly lesson plans.
• Manage student behavior in the classroom by establishing and enforcing rules and procedures.
• Observe, monitor, and evaluate the progress of individual students and use the information to adjust teaching strategies.
• Use relevant technology to support and differentiate instruction.
• Maintain accurate and complete records of students' progress and development.
• Contribute annual goals to the students' instructional plans.
• Document progress on progress notes, interims and report cards.
• Communicate necessary information regularly to students, colleagues and parents regarding student progress and student needs.
Share extra duties and responsibilities:
• Promptly perform lunch, recess, kitchen, morning and afternoon duties.
• Participate in occasional activities such as evening programs, committee meetings, special events, field trips and weekend programs.
• Support the students' Riverside extracurricular activities.
• Serve on curriculum committees, task forces and planning groups as requested.
• Participate in staff meetings.
• Participate in Teaming Advisories and implement recommendations.
• Consult with Language Fundamentals instructors.
Meet Professional Training Requirements:
• Attend training workshops, conferences, webinars, or professional organization meetings for the purpose of professional advancement.
Other duties as assigned
• Possibility of additional hours for special projects, as directed by the Head of School.
In order to apply, please send a cover letter, résumé, and three references to: [email protected].