Riverside School Earns Prestigious VAIS and SAIS Accreditations
Thursday, June 28th, 2018
NORTH CHESTERFIELD, Va. (June 28, 2018) –– Riverside School, an independent day school for dyslexic children in kindergarten through eighth grade, has been jointly accredited by the Southern Association of Independent Schools (SAIS) and the Virginia Association of Independent Schools (VAIS).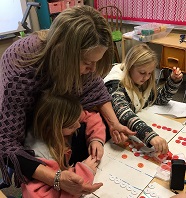 "Although Riverside has been a fully accredited school for decades, having SAIS and VAIS accreditation allows us to be in better communication and interaction with peer schools in Virginia and throughout the South," said Hal Waller, Riverside's Head of School.
A team of educational leaders representing both SAIS and VAIS conducted a three-day, on-site visit this past April to review Riverside's self-study and adherence to its mission.
Riverside's teachers are exceptionally well-prepared to educate children with different learning needs. Highly committed, experienced and creative, Riverside's faculty utilize the principles of the Orton-Gillingham (O-G) Approach, a research validated approach to reading instruction. All Riverside teachers are specially and extensively trained in the O-G Approach. This approach serves as the foundation for the school's programs and is fully integrated into classroom core subject instruction. Additionally, teachers have access to the latest research, best practices, and technological resources.
To learn more about Riverside School, please visit riversideschool.org or to learn more about SAIS and VAIS accreditation and its member schools, please visit sais.org and vais.org.
###
About Riverside School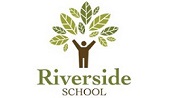 An independent day school based in Richmond, Va., Riverside School's mission is to provide remediation of language skills for students with dyslexia and similar language-based learning differences in grades K-8, so that they can return to mainstream education fully prepared to realize their highest potential. Riverside's teaching approach is dedicated to providing small classes, individualized curriculum, one-on-one instruction, and a nurturing environment to enhance the learning experiences of children with dyslexia.
About Southern Association of Independent Schools (SAIS)


SAIS is a voluntary organization of independent elementary and secondary schools throughout the Southeastern United States and the Caribbean. The organization addresses issues of importance to non-public schools such as organizational excellence, accreditation, curriculum, professional development, governance, equity and leadership. As of April 1, 2018, SAIS has 381 member schools from 13 U.S. states, the Caribbean, and Latin America, making SAIS the largest regional independent school association in the country. SAIS represents more than 220,000 students.
About Virginia Association of Independent Schools (VAIS)


The Virginia Association of Independent Schools (VAIS) has served since 1973 as the Commonwealth's first resource for independent pre-collegiate education, promoting educational, ethical, and professional excellence in its member schools. VAIS is an approved accrediting body recognized by the Virginia Board of Education and the National Association of Independent Schools and is a nonprofit voluntary membership organization.