Author, Dyslexic Dr. Michael Balzano Shares Message of Perseverance, Empowerment at Riverside
Wednesday, January 15th, 2020
NORTH CHESTERFIELD, Va. –– Riverside School was pleased and honored to welcome Dr. Michael Balzano and his wife, Denise, to campus recently. Dr. Balzano has authored multiple books, including his most recent work, 'Dyslexic: My Journey.'
His successes are a lesson in perseverance and he hopes that his life story, with dyslexia as a major player throughout, can be of help to anyone who has a touchpoint with the learning disability.
As a young boy—and a self-described 'loner'—Dr. Balzano dropped out of school at age 16 due to his struggles with learning and illiteracy.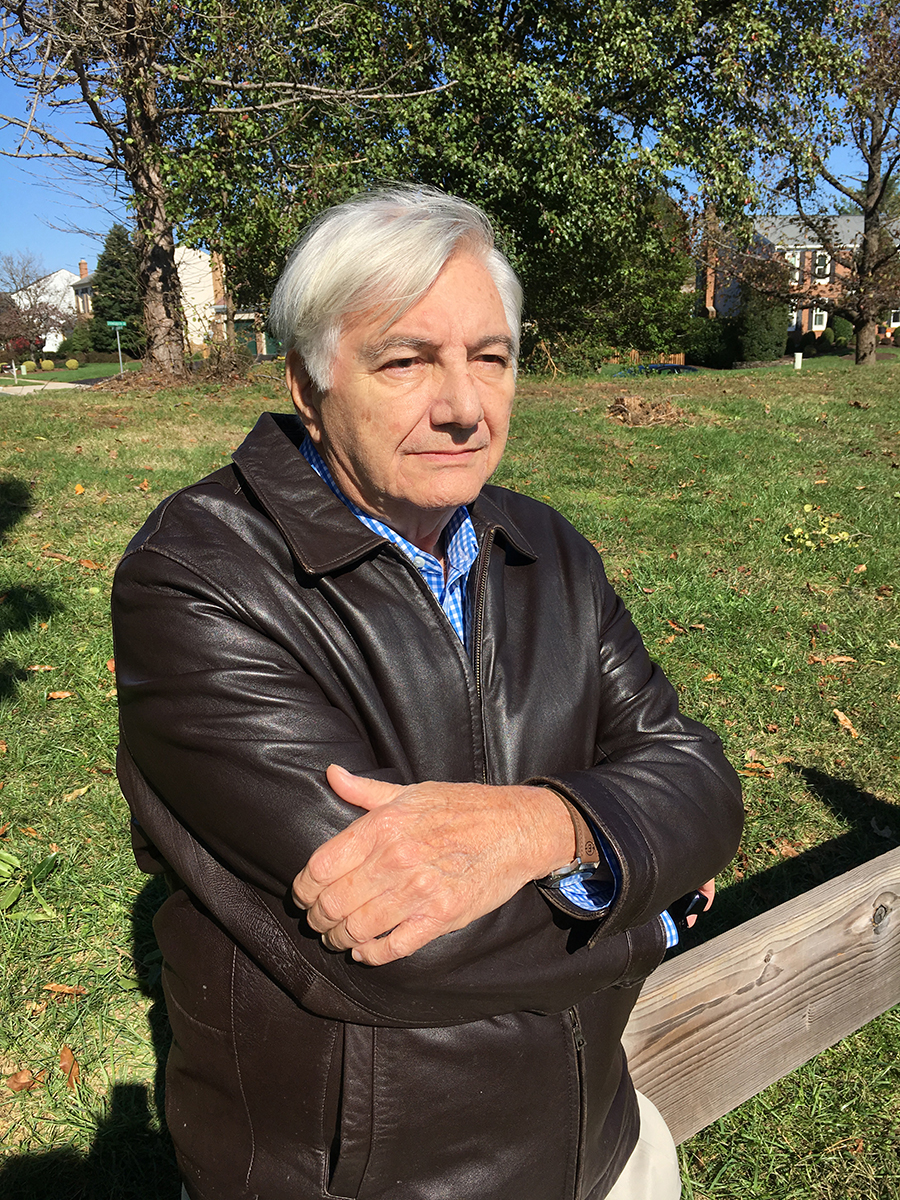 What no one knew was that he was dealing with dyslexia.
Determined to persevere, Dr. Balzano ultimately completed high school, and, perhaps just as significant, later became a licensed optician and managed an optical company in Stamford, Conn. Still, dyslexia was his constant companion and Dr. Balzano was reading at a fourth grade level at age 21.
"Letters moved, words moved. Numbers were impossible," Dr. Balzano remembers.
Rather than allowing dyslexia to derail his aspirations, Dr. Balzano pursued his interest in history, attended college at Bridgeport University (Conn.) and graduated magna cum laude. Dr. Balzano later earned his Ph.D. in political theory with distinction from Georgetown University.
To a larger extent, Dr. Balzano became a symbol of the American dream. After learning of his story, President Nixon invited him to join the White House staff and Dr. Balzano eventually became the third-highest ranking Democrat in the administration. Dr. Balzano served as director of a federal agency that included the Peace Corps (he was unanimously confirmed by the Senate for the role), and has counseled six U.S. presidents, as well as CEOs of Fortune 100 companies on workforce issues. Today, Dr. Balzano, who admits he cannot read aloud even now, is president of Balzano Associates, a national firm specializing in workforce communications.
Dr. Balzano believes with the proper training, education and a correct, informed diagnosis for those who deal with dyslexia, today's young people, in particular, can thrive in a variety of settings, meet any challenge that awaits them and achieve their dreams.
Dr. Balzano also hopes his own experiences and latest book can be a powerful ally for parents who may have a child or loved one battling dyslexia or a similar language based learning difference. The challenge of dealing with dyslexia can be too great for anyone to deal with alone, he knows.
"This book was written to provide hope and help for parents who don't know anything about (dyslexia)," Dr. Balzano says. "The book was written to give them a place where they can find, 'What can I do about this?' The goal is to get parents to see the problem early and take the steps to fix it."I am as dyslexic now as I was when I was five years old. I was 40 years old before I found out that I had any of these problems. Nobody knew."
Watch his interview and learn more about Dr. Balzano's inspiring story >> https://wtvr.com/2020/01/10/michael-bazano-ph-d/
TOP PHOTO (from left): Riverside Head of School Hal Waller, Denise Balzano, Dr. Michael Balzano and Riverside Associate Head of School and Director of Admission, Transition and Testing Debra Mitchell.