Inspired and Comforted by Riverside, Author Taps Into Souls of Readers With Works and Words
Monday, October 26th, 2020
by Justin Mattingly
ALREADY IN THE MIDDLE OF WRITING HER FIRST BOOK, Mary Helen Raper found community at Riverside School.
She'd work on the novel for an hour and a half each morning before coming to school, but didn't always experience the loneliness that many writers face. Rather, an inspiring and nurturing community surrounded her.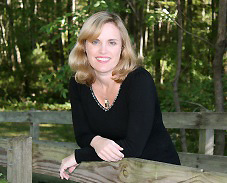 "Writing can be a very solitary profession, so having that time in my day where I could do the writing part—but then be able to go to Riverside and connect with people and connect with a community—was very rewarding," Raper (pictured right) says. "For my own mental happiness, it was a very lovely experience.
"The community (at Riverside) was one of such mentorship and support. It's a very hopeful and inspirational environment."
Published by California-based She Writes Press, Raper's latest work, a 304-page book intended for adults, Boop and Eve's Road Trip: A Novel, came out on Oct. 6 and is gaining attention across the country. It centers a granddaughter and grandmother and their road trip through the South—a story of family and the bond between generations as the grandmother (Boop) tries to help her granddaughter (Eve), who is battling depression.
Please click here to order the book >>
A HOPEFUL ENDEAVOR
It's a personal story for Raper.
When writing the book, Raper's own grandmother inspired her. Raper, who writes under the name Mary Helen Sheriff, missed her grandmother's hugs and laughter during her own struggle with depression, leading to a loose influence for Boop's character.
The experience has led to one of the most anticipated books of the fall, which has already received the 2020 American Fiction Award in the 'Coming of Age' category.
"As I started coming out of (the depression), I started writing again and I think part of Eve's mental health journey was sort of my working through my own mental health journey," says Raper, adding that her grandmother died shortly before her first child, a son who attended Riverside, was born. "It was a way for me to deal with, or at least reflect on, some of my issues but also spend some time with my grandma who I missed."
Watch an interview (below) with the author
RIVERSIDE-DRIVEN INSPIRATION
Raper's time at Riverside from 2016-19, she said, gave her greater admiration for people who face difficulties and overcome them.
"That's a theme that resonates throughout the book even though the characters aren't dyslexic," she says. "The message is one of hope. You can face difficult things and you can come out of difficult things."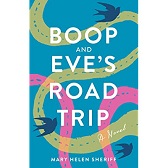 Raper credits the school with encouraging her as a first-time author.
The former Henrico County and ECPI University educator started teaching at Riverside after taking a summer training course through the school that exposed her more to what educating children with dyslexia entails. Her son, who has dyslexia, attended the school for a year before his mother joined the faculty as a Language Fundamentals instructor.
The University of Virginia, Old Dominion University and Hollins University alumna took a break from her teaching career to focus on the book and is now promoting it in the middle of a pandemic.
The in-person events to boost the book's profile have been axed. Instead, Raper is relying on social media—and the book's rising national profile—to spread the word, though she did meet some readers through a curbside book signing outside Chop Suey Books in Richmond earlier this month.
With the book now in print, Raper said she's thankful for the role Riverside played in its creation and for the education it provided her family.
"I'm grateful that this community exists and is such a nurturing part of my child's life and my own," she says. "It's a real blessing."
Author Justin Mattingly is a writer in Richmond, Va. Originally from northern New York, the Syracuse University alumnus is a former education and state politics reporter for the Richmond Times-Dispatch.