Open Registration Now Available for Riverside Summer Camps
Thursday, February 21st, 2019
Help your child enjoy school to its fullest by supplying and empowering them with the skills they need to succeed. Riverside Summer Camp offer campers with one-on-one, multisensory language tutoring in a friendly, supportive environment with a highly-trained Orton-Gillingham teacher.
Of course, it wouldn't be summer camp if there weren't a lot of fun and activities along the way! Our time together with your child not only helps them stay active and build social skills, but unlocks their full potential by facilitating their joy of learning, while boosting their confidence level.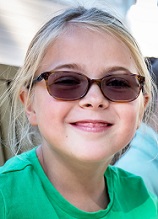 Camp registration is open to the public. Please note: Camp fills quickly, so please reserve your child's spot today. Pertinent camp details are below:
Please click here to learn more about Summer Camp at Riverside (pdf brochure) >>
Please click here or on the poster below to learn more and register >>
• – For rising kindergarten-sixth grade
• – Monday-Friday, July 15-26, 2019
• – 8:30 a.m.-2:15 p.m.
• – Cost is $1,050 (non-refundable deposit of $200 is due with registration and applied toward tuition). Tuition balance is due by June 1, 2019.