Riverside School Announces Teacher Additions for the 2018-19 School Year
Friday, August 24th, 2018
Riverside School, Virginia's most trusted school for dyslexic students in kindergarten through eighth grade, has announced the hiring of Debby Hansen as a Language Fundamentals instructor, Linda Paige as the school's new math teacher and Cam Childress as the new physical education teacher.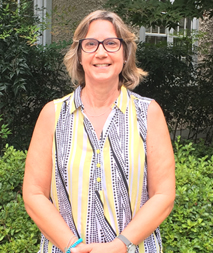 Mrs. Hansen has delivered training and counseling services to individuals and groups in a variety of settings, encompassing alternative education and traditional educational environments. She arrives having worked in the Henrico County Public School system as a Behavior Intervention Teacher at The Academy of Virginia Randolph – Program for Academic and Career Empowerment (PACE) Program, a position she held since 2016. There, she developed and implemented behavior strategies to further students' academic and social progress and supplied one-on-one support to achieve targeted educational and counseling objectives. Mrs. Hansen has also been self-employed as a cognitive skills tutor, a role in which she has enhanced the memory, visualization, processing speed and logic skills of each individual she works with in an interactive setting.
Her background also envelopes being an assistant director / trainer at Richmond-based LearningRX where she has been actively engaged in guiding students in a manner that trains the cognitive skills the brain uses to think, learn and read. She spent eight years as a school counselor at the Educational Development Center in Richmond.
Mrs. Hansen has a Bachelor of Arts in Psychology from Washington College (Md.) and a Master of Social Work from Virginia Commonwealth University.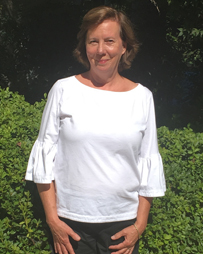 Mrs. Paige (pictured right) begins her first year at Riverside having spent 14 years at Carver College and Career Academy in Chester, where she was a math teacher and department chair. There she taught math covering a number of subjects, including Algebra, Geometry, as well as Probability and Statistics, ranging from honors to inclusion-level classes. Department chair since 2005, Mrs. Paige provided team leadership to the math department by communicating instructional goals, as well as providing assistance, training and development that complemented the objectives. Additionally, she created, implemented and oversaw lesson plans to ensure that the instructional methods adhered to the aims of the department and school.
Mrs. Paige participated in curriculum development, performed classroom observations and provided feedback and guidance to fellow teachers and administrators to facilitate the school's growth on a variety of levels. In connection with her roles, she was a member of the school leadership team and represented Carver at content specialist meetings. As a part of her wide-ranging responsibilities, she served as a content resource for parents and an administrative liaison for parent conferences.
Mrs. Paige earned a Bachelor of Arts in Applied Mathematics from Virginia Commonwealth University and owns a Collegiate Professional License in Mathematics.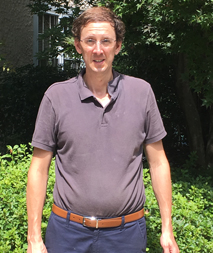 Mr. Childress (pictured right) arrives at Riverside having spent nearly four years at Veritas School in Richmond where he was their Lower School physical education teacher and coach. There, his responsibilities included instructing and leading various elementary physical education classes and he was actively involved in curriculum development, as well as teaching health and wellness units. Mr. Childress also coached the basketball and soccer teams at Veritas.
Possessor of extensive experiences on a variety of levels, Mr. Childress was physical education teacher, athletic director and head coach of athletic teams at Richmond-based Westhampton Day School (2009-14), Hanover Academy in Mechanicsville (2007-08) and Woodlawn Christian School in Prince George (2002-06). Mr. Childress counts in his background being a swim instructor and lifeguard at Tuckahoe YMCA, a substitute teacher at Hanover and Henrico County Schools and has served as an elderly caregiver.
Mr. Childress owns a Bachelor of Science in Physical Education from Asbury (Ky.) College, where he minored in Recreation and Health and owns a Virginia certification to teach pre-kindergarten through 12th grade physical education and health.
Riverside's 2018-19 school year begins on Aug. 27.
ABOUT RIVERSIDE SCHOOL
An independent day school based in Richmond, Va., Riverside School's mission is to provide remediation of language skills for students with dyslexia and similar language-based learning differences in grades K-8, so that they can return to mainstream education fully prepared to realize their highest potential. Riverside provides a tailored curriculum and utilizes the Orton-Gillingham Approach to support the needs of students. With this in mind, Riverside's teaching approach is dedicated to providing small classes, individualized curriculum, one-on-one instruction, and a nurturing environment to enhance the learning experiences of children with dyslexia.