Riverside School Announces the Addition of Language Fundamentals Instructor Becca Kutz
Tuesday, August 20th, 2019
NORTH CHESTERFIELD, Va. –– Riverside School, Virginia's most trusted school for students with dyslexia in kindergarten through eighth grade, has announced the hiring of Becca Kutz as a Language Fundamentals instructor.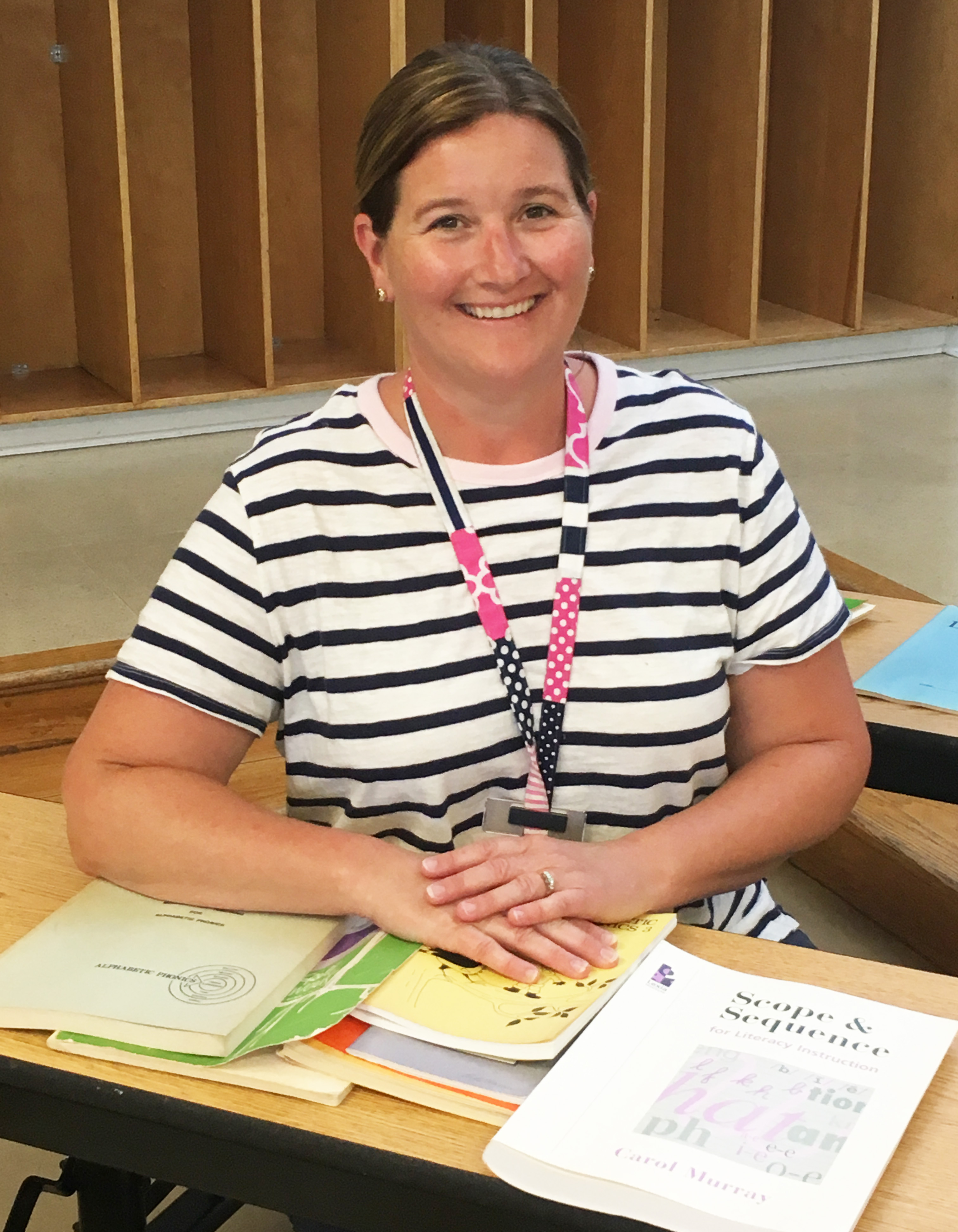 Becca comes to Riverside having participated in this summer's Orton-Gillingham Approach to Teaching, Reading, Spelling and Writing at Riverside, including Associate Level coursework training; the Orton-Gillingham Approach is the cornerstone of Riverside's teaching philosophy.
Becca arrives with vast classroom experience as well, having been an intervention teacher at Carver Elementary School in Richmond from 2013-19. There, she was actively engaged in helping students who were learning and reading below grade level and taking appropriate steps to aid school attendees on a variety of levels, including with their academic progress.
Her other teaching experience includes teaching fifth grade in Baltimore County Public Schools from 1999-2005. Becca's responsibilities entailed teaching all subjects appropriate for the grade level at both Winfield Elementary School in Randallstown, Md., and Victory Villa Elementary School in Middle River, Md.
Becca has a Bachelor of Arts degree in elementary education from Loyola (Md.) College and a Master's of Education degree from Loyola. She is a resident of Richmond, Va.
Riverside's 2019-20 school year begins on Aug. 26.
ABOUT RIVERSIDE SCHOOL
An independent day school based in Richmond, Va., Riverside School's mission is to provide remediation of language skills for students with dyslexia and similar language-based learning differences in grades K-8, so that they can return to mainstream education fully prepared to realize their highest potential. Riverside provides a tailored curriculum and utilizes the Orton-Gillingham Approach to support the needs of students. With this in mind, Riverside's teaching approach is dedicated to providing small classes, individualized curriculum, one-on-one instruction, and a nurturing environment to enhance the learning experiences of children with dyslexia.