Riverside School Mourns the Loss of Dr. Louis S. Harris and Carolyn Webb
Tuesday, June 11th, 2019
The Riverside School family joins in mourning the loss of two of school's finest ambassadors in Dr. Louis S. Harris and Carolyn Webb, who passed away on Monday, June 10.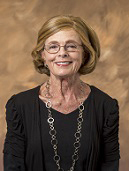 During her four-decade tenure at Riverside, Carolyn tutored students one-on-one as a Language Fundamentals (LF) instructor, reached the rare achievement of earning acceptance as a Fellow of the Academy of Orton-Gillingham (O-G) Practitioners and Educators (AOGPE) and was the Orton-Gillingham Coordinator at Riverside. Carolyn joined Riverside's Board of Trustees in 2016, the same year she 'retired' from her teaching role at the school.
A memorial service for Carolyn will be held on Friday, June 21 at 11 a.m. at River Road Presbyterian Church (8960 River Road, Richmond, Va. 23229, 804-740-7083).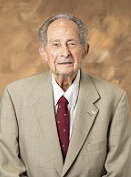 Dr. Harris joined Riverside's Board of Trustees in 2016 and served on the school's finance and development committees. But perhaps his most significant impact was his family's support and dedication in providing important resources and knowledge to ultimately turn Riverside into a premier school for children with dyslexia.
It was through his wife, Ruth's foresight, along with Dr. Harris, that brought the Orton-Gillingham Approach to Riverside. Today, the O-G Approach is the cornerstone of the school's teaching philosophy.
More details will follow at an appropriate time.