Riverside School Shines at the State Capitol in Support of Decoding Dyslexia Virginia Advocacy Day
Tuesday, January 29th, 2019
RICHMOND — Riverside students, teachers, parents and administrators took to the State Capitol on Tuesday, Jan. 29 to meet with legislators and share a message of educational empowerment as a part of Decoding Dyslexia Virginia  Advocacy (DDVA) Day 2019.
Riverside, an independent, private day school, is dedicated to providing a teaching approach designed to meet the educational needs of students with dyslexia and similar language-based differences in kindergarten through eighth grade.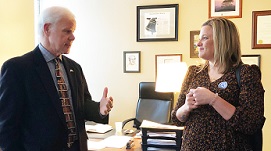 The aim was to provide information and lobby on behalf of the oft-misunderstood learning disability called dyslexia, a mission that is at Riverside's core. Members of the Riverside community and citizens alike visited legislators in their offices at the Pocahontas Building to share facts about dyslexia, clear up misconceptions, answer questions and share personal stories of success.
Additionally, part of the goal was to support a bill that would emphasize the need for literacy screening in Virginia to include a Rapid Automized Naming (RAN) component.
The standard would require that the first reading diagnostic test administered in the school year to a student in kindergarten through grade three include a rapid automatized naming component and that local school divisions report the results of reading diagnostic tests, including subset scores, to parents.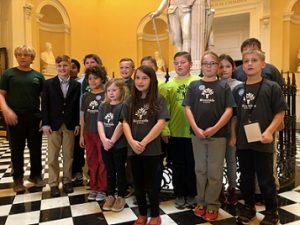 With this in mind, research notes the following regarding  RAN: "Rapid Automatized Naming (RAN) is a task that measures how quickly individuals can name aloud objects, pictures, colors, or symbols (letters or digits). Variations in rapid automatized naming time in children provide a strong predictor of their later ability to read, and is independent from other predictors such as phonological awareness, verbal IQ, and existing reading skills." (Powell D, Stainthorp R, Stuart M, Garwood H, Quinian P., September 2007).
Rhyming and Rapid Naming assessments can assist schools in identifying dyslexia early and provide appropriate interventions before the child experiences a huge learning gap. Here is information on the bill:  http://lis.virginia.gov/cgi-bin/legp604.exe?191+sum+SB1718.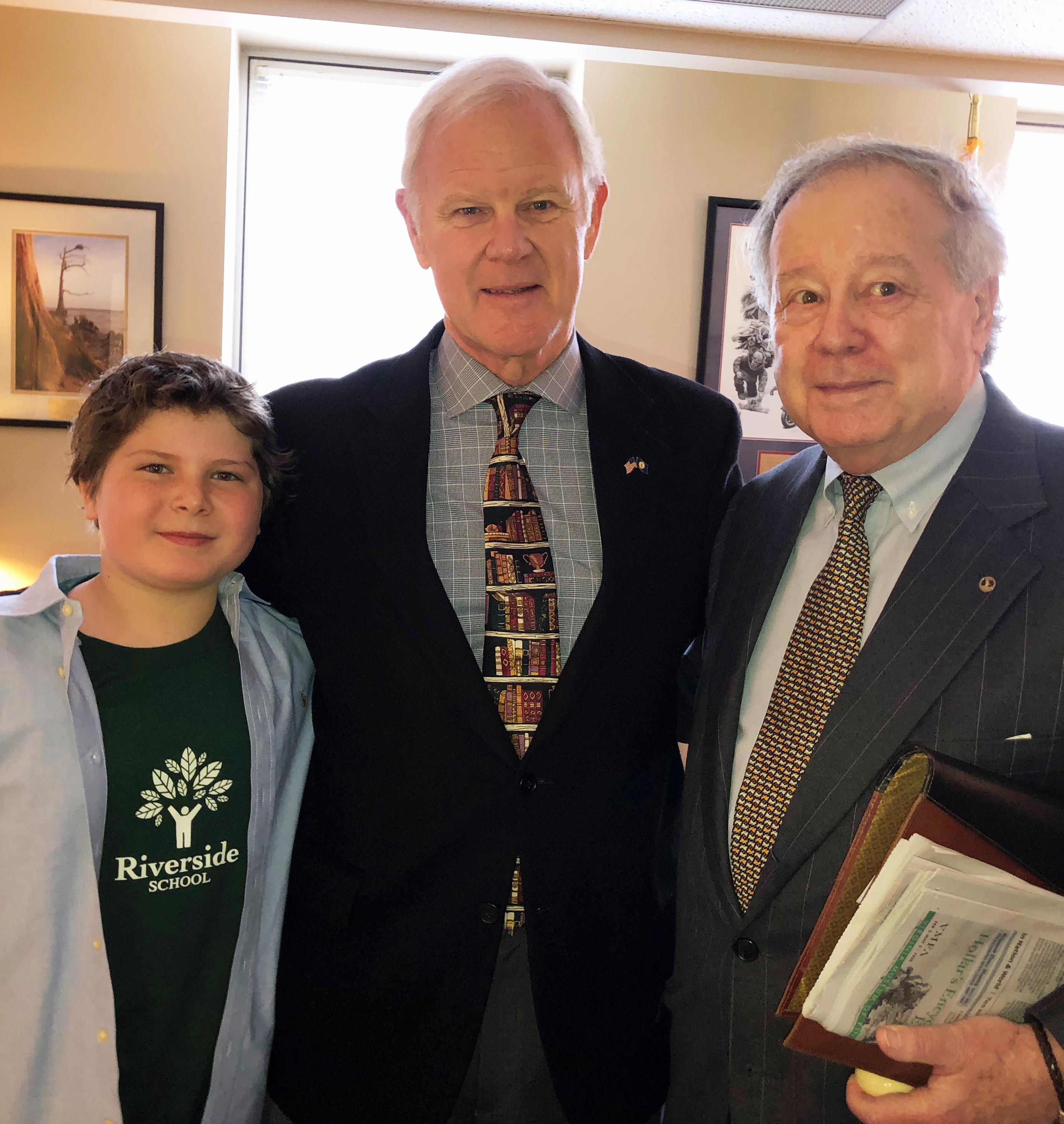 "The testing is free and is something I do at my school because of what my son experienced in his very young years in hopes to identify these children very early," says Kimberly Powell, a Riverside parent and the principal at Sandston Elementary School. "If my son had this testing done, he would have been flagged in kindergarten and would not have gotten as far behind as he did prior to coming to Riverside.  Sage came in second grade, I wish I had gotten him there in first (grade) and would have had I had the RAN information."
Decoding Dyslexia Virginia, a grassroots movement focused on linking families to resources, support and educational interventions for dyslexia, helped to organize and facilitate the effort. The entity's aim is to raise dyslexia awareness, empower families to support their children and inform policy-makers on best practices to identify, remediate and support students with dyslexia in Virginia.
Please click here for a photo gallery from the day >>
Below: One of the highlights of Decoding Dyslexia Virginia Advocacy Day was when Del. Dawn Adams (representing part of Chesterfield, Henrico, and Richmond City) from Riverside's district recognized Riverside's representatives on the floor of the Virginia House of Delegates.
Below: Riverside School parent Emily Dolan shared her story of having a child with dyslexia and the wide-ranging obstacles the learning disability presented initially—as well as the opportunities it created in both furthering his education and improving his self-esteem and social skills with the help of Riverside School and loved ones.

ABOUT RIVERSIDE SCHOOL
Riverside School is Virginia's most trusted school for dyslexic students in kindergarten through eighth grade. An independent day school based in Richmond, Va., Riverside's mission is to provide remediation of language skills for students with dyslexia and similar language-based learning differences in grades K-8. Riverside provides a tailored curriculum and utilizes the Orton-Gillingham (O-G) Approach to support the needs of students. With this in mind, Riverside's teaching approach is dedicated to providing small classes, individualized curriculum, one-on-one instruction, and a nurturing environment to enhance the learning experiences of children with dyslexia.