Riverside Announces the Addition of Office Manager Denise Glidden
Friday, August 7th, 2020
NORTH CHESTERFIELD, Va. –– Riverside School, Virginia's most trusted school for students with dyslexia in kindergarten through eighth grade, has announced the hiring of Denise Glidden as School Office Manager.
Ms. Glidden arrives with extensive experience in school, office, and business settings. Most recently, Ms. Glidden worked at Old Hundred Elementary School (2019-20) as the Registrar / Data Steward. There, she provided administrative support in conjunction with school services to teachers, students, and parents, and served as the central point of contact for school operations, policy interpretation, and student record management.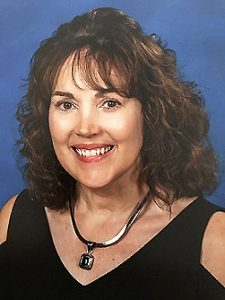 Ms. Glidden has also been employed in a school environment at Bettie Weaver Elementary School (2018-19) as well as Clover Hill Elementary School and Evergreen Elementary School. She split time between Clover Hill and Evergreen from 2017-18.
At Bettie Weaver, she was the point of contact for addressing students' health and wellness concerns in the school clinic. At Clover Hill / Evergreen, Ms. Glidden delivered group instruction in technology, customizing coursework to enhance student learning when necessary.
Prior to entering the arena of education, Ms. Glidden worked for Georgia Pacific in Richmond, Virginia and Old Town, Maine for 16 years (1985-2001), holding a number of roles in technology and human resources. Georgia Pacific is one of the world's leading makers of tissue, pulp, packaging, building products, and related chemicals.
At Georgia Pacific, Ms. Glidden's work experiences included managing the HRIS function, employee relations, and human resources business partner to senior leaders. Additionally, her roles regularly involved large-scale projects (e.g. systems conversions), data management, process development, training and staff supervision.
A resident of Midlothian, Ms. Glidden's most recent volunteer experience includes service to Monacan High School and Parkway Baptist Church.
Ms. Glidden earned a Bachelor of Science degree in Computer Information Systems from Husson University in Banger, Maine, and an Associate of Science degree in Computer Programming from Northern Maine Community College in Presque Isle, Maine.
Riverside's 2020-21 school year is scheduled to start on Aug. 31, 2020.
ABOUT RIVERSIDE SCHOOL
Riverside School transforms the lives of students with dyslexia and similar language-based learning differences while supporting a community of highly trained teachers and staff who specialize in educating these students to their highest potential.