Riverside School Accepting Applications for Two Positions
Tuesday, July 17th, 2018
Riverside School, Virginia's most trusted school for dyslexic students in kindergarten through eighth grade, invites qualified applicants for the positions of Director of Development and Part-Time Director of Finance.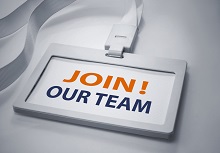 We utilize the Orton-Gillingham Approach in small classrooms and in one-on-one reading instruction. The typical Riverside student stays at our school for just two to four years and then returns to mainstream education prepared to reach his or her highest potential.
Our school transforms students and their families, but this would not be possible without our highly trained and nurturing faculty and staff. Riverside School is an inspiring place to work because our mission is so powerful.
The Director of Development will oversee all aspects of the development department and manage fundraising initiatives. The Part-Time Director of Finance, meanwhile, will oversee all aspects of the school's business office. Both positions report directly to the Head of School.
Please click below for more information about the jobs and application instructions.
• Director of Development
• Part-Time Director of Finance