Riverside School Announces Cori Bider as New Music Teacher
Monday, July 8th, 2019
NORTH CHESTERFIELD, Va. –– Riverside School, Virginia's most trusted school for students with dyslexia in kindergarten through eighth grade, has announced the hiring of Cori Bider as the school's music teacher.
She will succeed former Riverside music teacher Christine Bachmann, who retired at the conclusion of the 2018-19 academic year.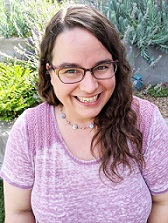 In her role, Ms. Bider's primary responsibilities will envelop teaching music to students, including integrating and enhancing voice, tone, tempo and rhythm skills. She will also handle the development, maintenance and growth of Riverside's already-popular music education program. Further, Ms. Bider will be engaged in creating and carrying out lesson plans, organizing special music programs and enhancing students' appreciation for music, among her other duties.
Ms. Bider arrives with more than 27 years of teaching experience and complementary music education. At the school level, her past work includes being a part of the music programs at Deep Run High School, Tuckahoe Middle School and New Kent County Public Schools. At Deep Run, directed and accompanied for three musicals, including 'The Addams Family' this spring. Additionally, for more than 20 years, Ms. Bider has taught students through private music lessons.
Possessor of a longstanding interest in music, Ms. Bider plays as a concert pianist at Virginia Commonwealth University alumni recitals. She has worked as a producer and director at numerous music camps, many of which were child-centric, covering themes, musicals, performers and productions such as 'Les Miserables,' the Beatles, 'The Wizard of Oz,' the Muppets, the Evolution of Music, Disney and other genres. Her past musical involvement also includes being a concert pianist and harpsichordist with Richmond Philharmonic.
Outside of work, Ms. Bider is a deacon, director of a children's choir, vocalist in a chancel choir and she has served a vocalist and keyboardist while being a part of a praise team.
Ms. Bider received a Bachelor of Music degree with an Endorsement in Music Education from Virginia Commonwealth University in 1996.
A Henrico, Va., resident, Ms. Bider says one of her guiding teaching philosophies comes from a quote by keyboard musician Frances Clark: "There is music in every child. The teacher's job is to find it and nurture it."
ABOUT RIVERSIDE SCHOOL
Riverside School is Virginia's most trusted school for students with dyslexia in kindergarten through eighth grade. An independent day school based in Richmond, Va., Riverside's mission is to provide remediation of language skills for students with dyslexia and similar language-based learning differences in grades K-8, so that they can return to mainstream education fully prepared to realize their highest potential.
Riverside provides a tailored curriculum and utilizes the Orton-Gillingham (O-G) Approach to support the needs of students. With this in mind, Riverside's teaching approach is dedicated to providing small classes, individualized curriculum, one-on-one instruction and a nurturing environment to enhance the learning experiences of children with dyslexia.