The Fight in Her: Riverside Board Member Robin Blanchard is Determined to Help Battle and Kill the Coronavirus
Friday, April 17th, 2020
by Andrew Blair
Robin Blanchard, a member of Riverside School's board of directors, isn't about to let her caring fire idle as the monstrous coronavirus attacks the world population, killing thousands of people, with the latest mind-numbing totals at more than 146,000 deaths worldwide and 34,000-plus fatalities in the United States as of the morning of April 17.
When it comes to disease causes, controls and cures, the battle is often personal for Ms. Blanchard. That is because she is a Certified Registered Nurse Anesthetist (CRNA), a role she has fulfilled for the past 19-plus years in the Richmond area. She owns her own company called 'Sleep Well Anesthesia Services,' which contracts with hospitals, dentist offices and ambulatory service-based companies to provide anesthetic services to patients.
Put plainly, she has patients' lives in her hands on a regular basis.
In her nearly two decades of work, she has never experienced a day quite like March 16, 2020. After walking out of her last shift following her duties in an operating room at Bon Secours St. Mary's Hospital, Ms. Blanchard (pictured left) learned that large regulatory agencies such as the National Surgical Assistant Association and National Dental Association had ordered a temporary halt to elective surgeries.
The fight to win the coronavirus crisis meant that resources had to be directed toward treating patients with the disease. Ms. Blanchard certainly understood, but nonetheless, such a sweeping ultimatum was shocking. Like most of her colleagues, Ms. Blanchard is an independent contractor and the order essentially snapped the marrow of her business that has been a major player in her life for nearly 20 years.
The coronavirus was imaginable, but this, too, was unthinkable. For days at a time in late March, Ms. Blanchard wallowed in almost uncontrollable sadness and shock as she considered the 'what's next' question for her and her business. The news affecting her livelihood was so unsettling from a mental standpoint that Ms. Blanchard, normally gregarious, a lover of the outdoors, and ever-active, admittedly could barely muster the desire to get dressed in the morning.
"It made (coronavirus) very real. It was frightening. It was sad. It was a big blow. It was very worrisome," says Ms. Blanchard, who affiliates with many hospitals, including Bon Secours St Mary's Hospital, Bon Secours Memorial Regional Medical Center and Cjw Medical Center. She also cooperates with many other doctors and specialists in several medical groups, American Anesthesiology of Virginia and Commonwealth Anesthesia Associates, among them. "I didn't know what to do. It was disorienting. It was very weird."
And by the shear nature of the virus, the unknowns were firmly in place; one person can infect another and have no idea how or why. The 'why' question has turned into a 'how' puzzle in terms of treatment as 'flattening the curve' has become a common phrase in society's daily lexicon.
Beyond flow charts, speeches and task force briefings, Ms. Blanchard ultimately came to grips with her new reality and took action. By mid-March, Ms. Blanchard had steeled her soul to doing something about COVID-19. She had the perfect platform in her role as communications chairperson for Virginia Association of Nurse Anesthetists (VANA).
Ms. Blanchard is a part of a Facebook group called 'Virginia CRNAs and SRNAs (Student Registered Nurse Anesthetists) that stores a warehouse of information from and for  industry-based professionals. Tapping into her enviable personal energy supply, Ms. Blanchard has dove headlong into the task of ensuring the page is an updated source of data about coronavirus.
Today, the page includes scientific-based information, pertinent articles as well as financial tips, tech talk, what's working / what's not intel, personal stories and pointers for maintaining emotional health as a professional counted among the scads of material. Though access to the page is by invitation-only, the group has 677 members. The hope is that the knowledge and resources gleaned from information-sharing further empowers experts in health and medicine and plays a role in treating—and perhaps defeating—the disease.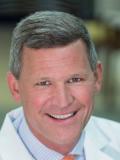 Particularly powerful to Ms. Blanchard was a testimonial that a colleague of hers, Dr. Jeff Brown (pictured right), posted to the page. In early March, he went to visit his daughter in London and started feeling sick. He returned to the United States and seemed to return to good health. Turns out his recovery was only temporary. The symptoms never fully cleared, the illness made a comeback and Dr. Brown, a vascular surgeon, was diagnosed with coronavirus on March 24.
Talk about scary. Dr. Brown eventually overcame the disease after undergoing a treatment plan that included taking a prescription drug called Actemra, which was recently approved by the U.S. Food and Drug Administration to test out on critical COVID-19 patients. The full treatment also included high-dose intravenous vitamin C and Zinc. His account of dealing with the inherent uncertainty of COVID-19 was powerful and eye-opening, giving further validity to the usefulness of the cyberspace-based page.
Though Dr. Brown's story is gaining steam through local media outlets these days, the good news about his return to health was posted real-time to the Facebook page.
"We're all in this together and I feel this is what I am supposed to be doing. I feel compelled to help other folks," says Ms. Blanchard, a VCU graduate who owns a master's degree in Nurse Anesthesia from the Medical College of Virginia. Today, she also works as a adjunct clinical instructor at the VCU Nurse Anesthesia-College of Health Professions program and is currently completing her doctorate in Nurse Anesthesia Practice (DNAP) at VCU, set to be completed next spring. "(The page) is real-time, confidential and it's easy to dispense a lot of information quickly. It's actually fascinating. People are checking in, keeping up and contributing."
She warns that while Dr. Brown's treatment was successful, Actemra is hardly considered a panacea for the pandemic. It has been used for rheumatoid arthritis patients. In addition to scientific-based research and testing, collaboration and communication are going to be continually important on a near- and long-term basis. Ms. Blanchard is determined to persevere and do her part on any number of fronts.
"(Actemra) has not yet been approved to treat coronavirus, but it has shown promise and was obviously life-saving in Dr. Brown's case," she says. "The treatment of these patients literally is by trial and error and changing daily. That is why getting this information out is so important—so people can go to work the next day and save a life."
Ms. Blanchard also believes, rightly, that the U.S. and Virginia specifically, got a late start in dealing with the coronavirus and accompanying shelter-in-place / stay-at-home orders. That, along with a lack of listening and precautionary oversight by the general public, meant that the apex was going to continue to climb in the commonwealth and beyond while everyone played catch-up.
As a part of trying to help others feel better, Ms. Blanchard believes it is important to ensure that there is information and resources to support caregivers from both a professional and emotional standpoint.
All told, a 75 percent decrease in elective surgeries has left many nurses, dentists and surgeons out of work. As a result, Ms. Blanchard has been researching and disseminating helpful information to her colleagues to offer potential solutions to wide-ranging problems and, quite frankly, to give their spirits a boost. She's also putting into place practices for safety for medical professionals once they begin doing ambulatory and office-based procedures and surgeries.
By the very nature of her occupation, the disease carries with it a significant human element. Last week, 12 CRNAs whom Ms. Blanchard knows from Henrico Doctors' hospitals (Forest and Parham campuses) as well as Retreat Doctors' Hospital traveled to the hardest-hit areas of New Jersey and upstate New York to provide aid and medical support to individuals affected by coronavirus.
Ms. Blanchard was determined to generate awareness about their brave move and pitched a story to the CBS affiliate in Richmond. Her efforts led to the station airing a story about the travelers entitled 'Answering The Call' that was broadcast on April 8.
The CRNAs are contributing in any way they can, including leading incubating teams, overseeing ventilators and tending to intensive care unit patients. Like Ms. Blanchard, they are the unseen heroes of the coronavirus battle.
The stark reality couldn't be more clear to Ms. Blanchard—the group may save lives while losing their own. Ms. Blanchard knows that she might have said her last goodbye to some of her friends that happen to be colleagues.
"They are like warriors who are unwavering in their straight-line path into battle," says Ms. Blanchard, who fights back tears when thinking of and talking about the potentially deadly endgame. "They have family, children, a house, jobs. For those people to leave their cozy homes and chairs is extraordinary. It's selfless."
Ms. Blanchard says she's had thoughts of going to aid others infected by coronavirus and that the tug is heart-wrenching, but she has two kids at home, a son, Logan, who is 15, and daughter, Reese, who is 13. Logan attended Riverside.
"I have 'survivor's guilt.' I have tremendous worry that friends could get very, very sick, but we march forward and do the job," says Ms. Blanchard, who has dyslexia. "You know, as someone who deals with and sees patients, you are trained to convey an 'everything is going to be OK' feeling, but behind-the-scenes, the emotions are really hitting everyone."
Her expertise leads to the undeniable conclusion that coronavirus doesn't care who you are. The disease can infect anyone, even those who are asymptomatic. Deaths are piling up by the hundreds most days. Like almost everyone around the world, there are times when Ms. Blanchard can hardly believe her eyes, especially when she sees images in the news of bodies being stored in vacant hospital rooms and piled on top of each other inside refrigerated holding units at such places at Sinai-Grace Hospital in Detroit.
That said, the disease's spread has only stoked Ms. Blanchard's desire to play a role in stabilizing the pandemic in hopes of killing it. In addition to starting an important dialogue on social media, Ms. Blanchard is volunteering for the Virginia Medical Reserve Corps as a medical professional serving locally during crisis and disaster.
At hospitals and elsewhere, Ms. Blanchard has seen nurses and medical professionals receive ovations for their selfless bravery, with the sight serving as an emotional reminder that there is hope even while the search for a treatment vaccine continues. Education and information-sharing can't hurt the cause.
"Hopefully, we've learned some things to make people more aware," Ms. Blanchard says. "We're still learning how to keep the nation safe, ourselves safe and others safe. We're all doing our own thing in stimulating passion and creativity and it has inspired people."
____
Author Andrew Blair is communications and marketing coordinator at Riverside School.